This R230 has a relatively rare option of full leather dash and center console.
In the past, somebody has put something hard on it and created a load of dents:
I got a heat gun on it and worked the areas slowly, making sure to keep the heat gun moving at all times. I started on a lower heat setting and worked my way up until all of sudden the dents disappeared:
The glove box seems a bit too far gone though, very hard to find second hand so may have to put up with that for a while: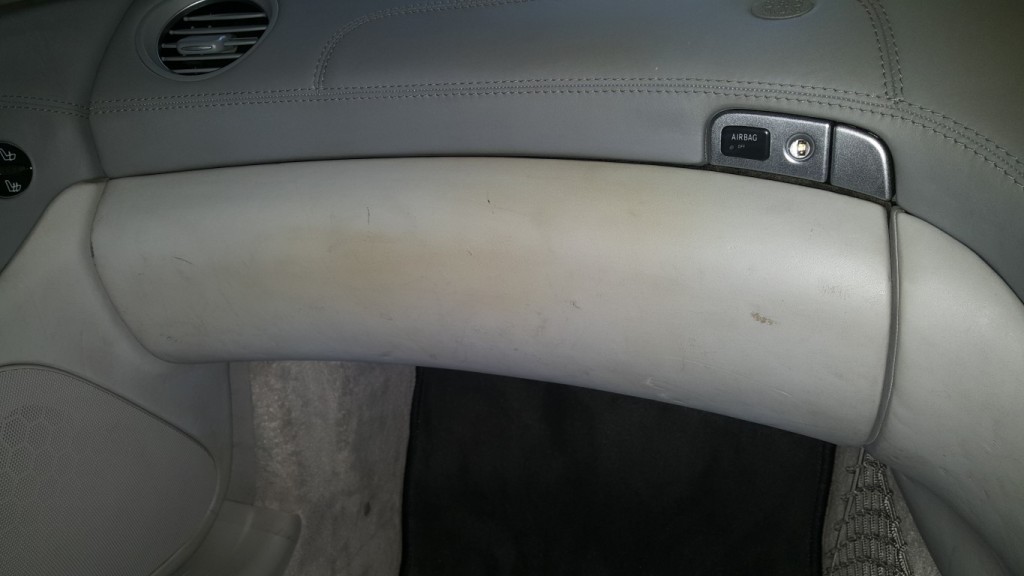 The brown marks where me going slightly over temperature on the leather. A good clean with some leather cleaner and a bit of time and the marks have faded. These pictures where taken with a 20 watt LED torch which makes them seem a lot worse. In reality you can't see the marks.
No install pictures for this one unfortunately, as time was limited.
The other half said she didn't want any screens stuck on the dash or buttons etc, so I did my best to hide this as well as possible.
Ipod in the glove box.
Screen in place of the ashtray, and the controller on the right side of the gear lever.
Line out of the ioplay, to line in on the comand.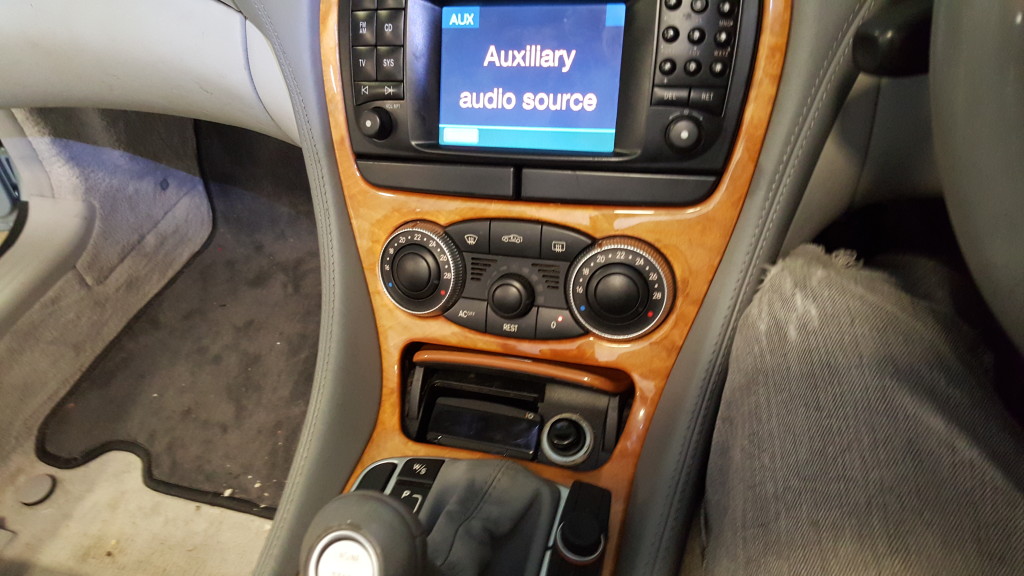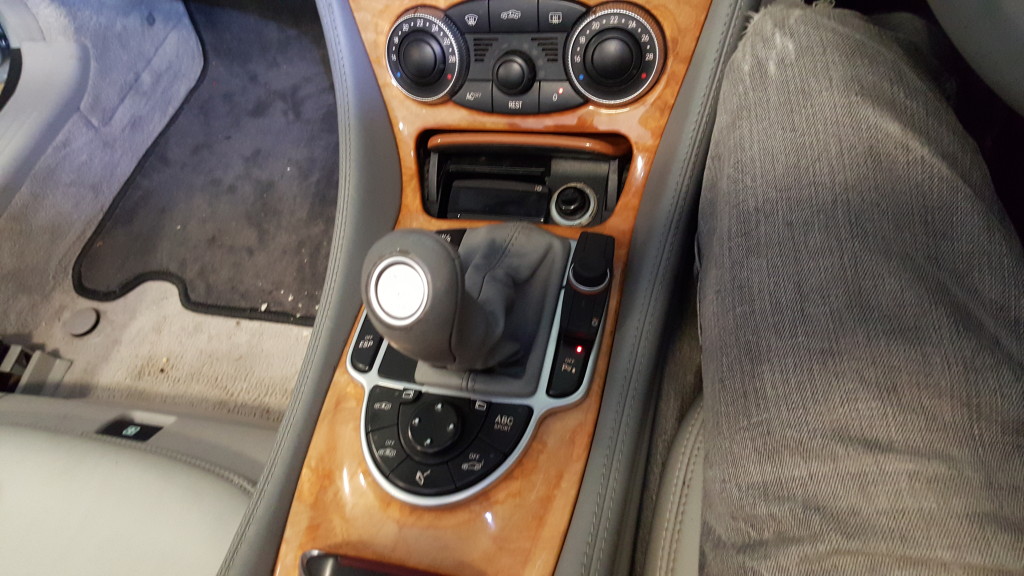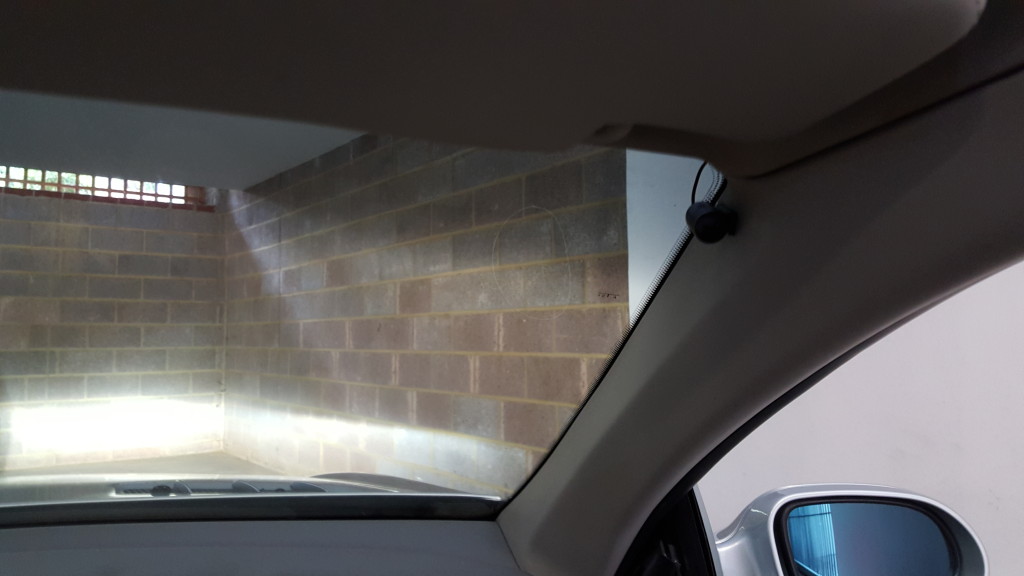 Microphone in the top right A pillar, should be ok with top up and down. The IOplay has a setting for convertible, so will see if it makes audio clear.
Sorry for the rubbish pictures, time was tight.