Due to the recent passing of my beloved grandmother, I am dedicating this bike build to her. She was always telling me to be very careful when I was on the bike and I am going to miss her dearly so the bike will be named Lucia.
It recently went for an MOT, but failed (unsurprisingly). Most notable was the front suspension, it had been leaking for a while, and I think most of the oil had leaked out. Have a look at the failure list here: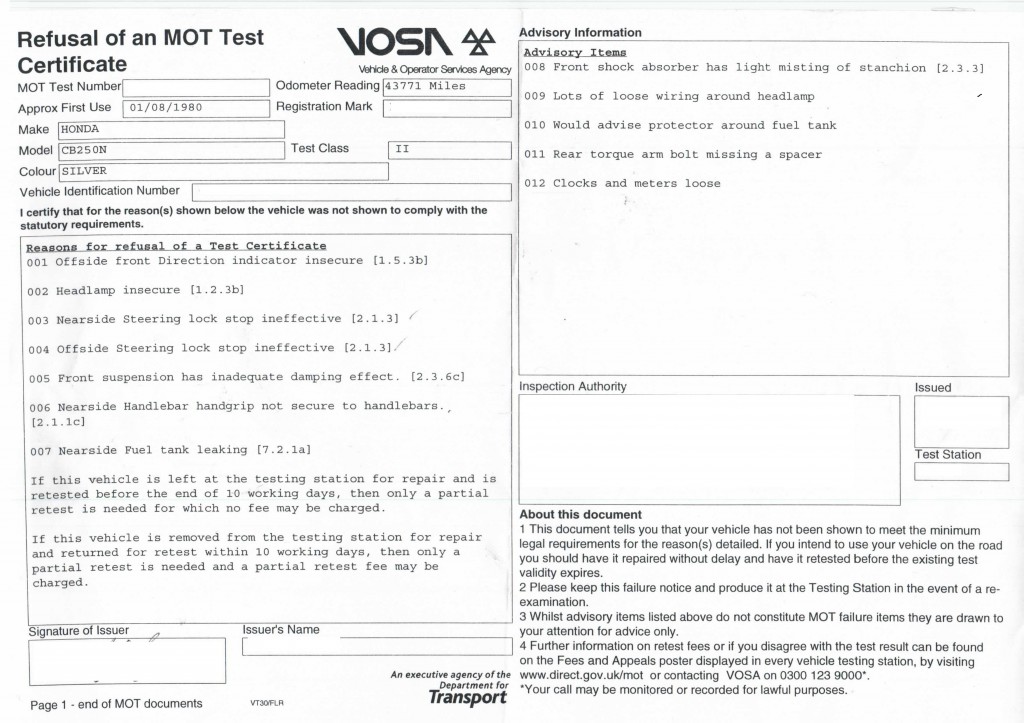 So after that, I whipped of the front suspension forks and gave them a clean, they appeared slightly pitted but nothing major: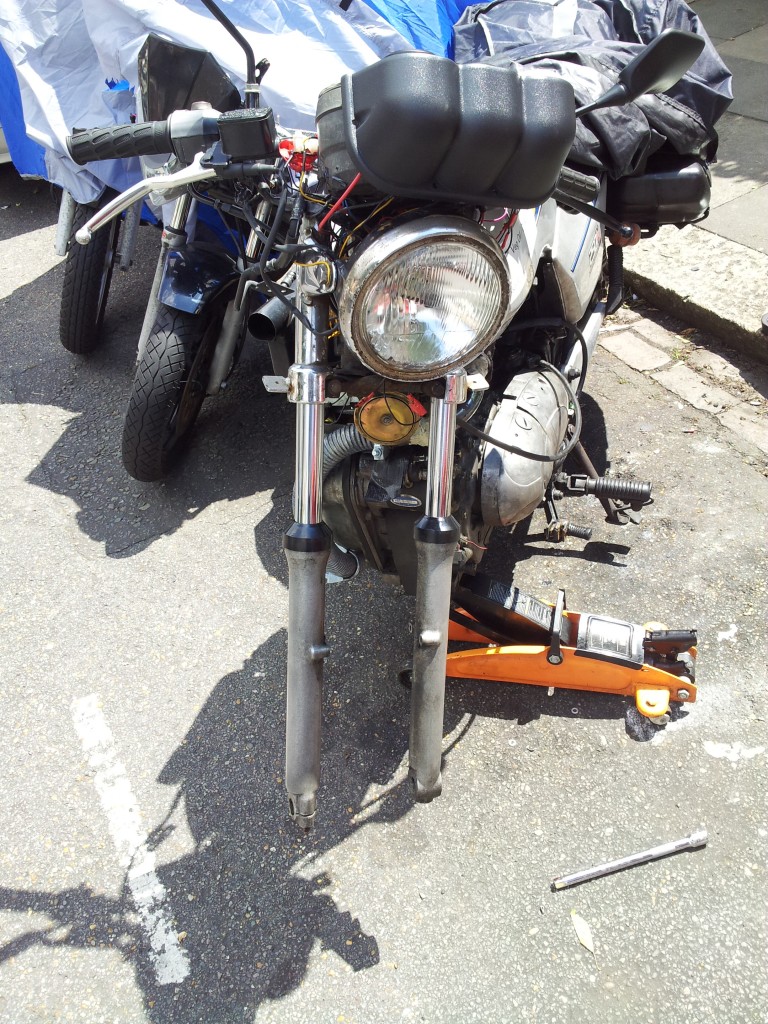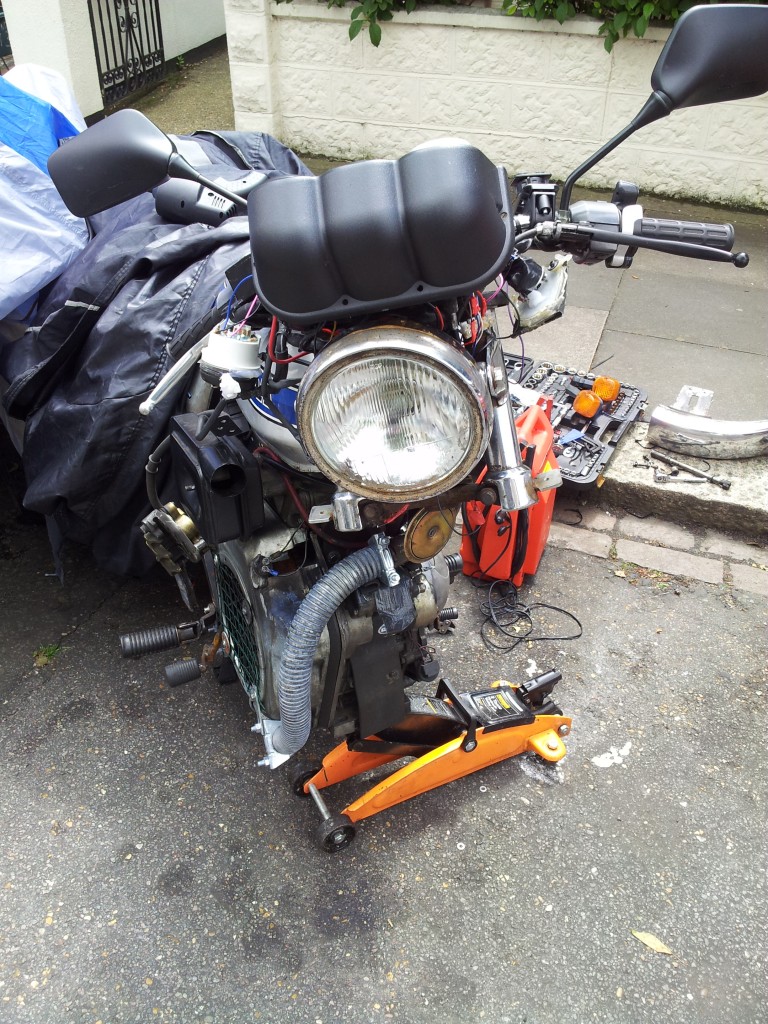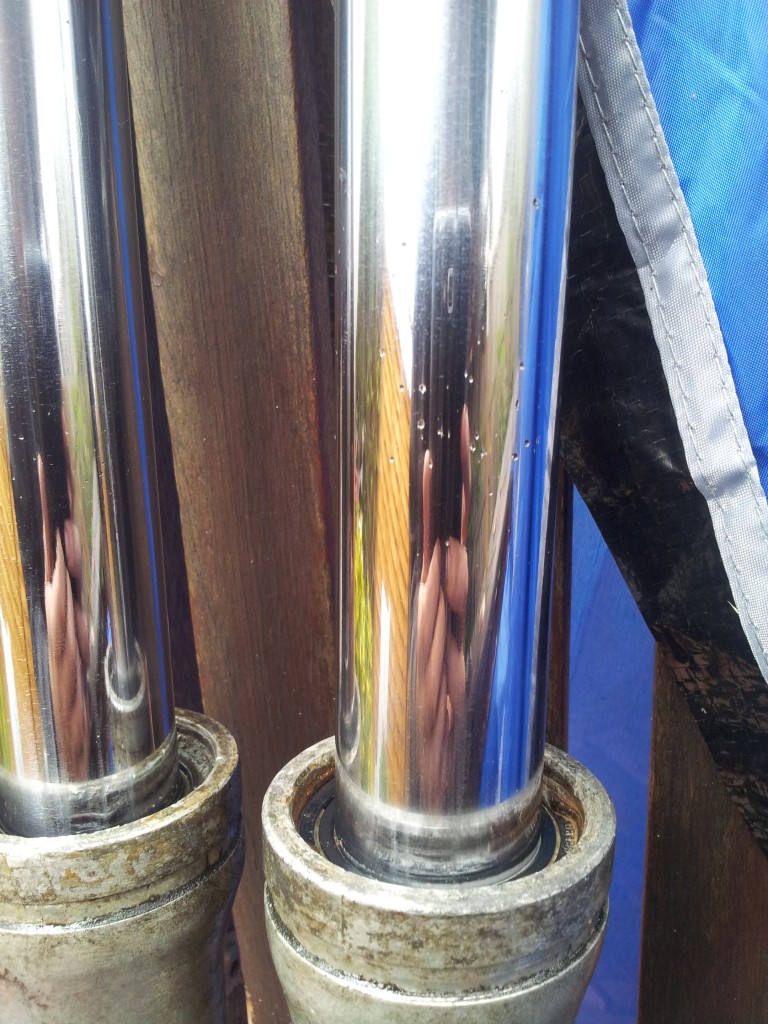 Here, you can see the reason why one of the forks was leaking so much!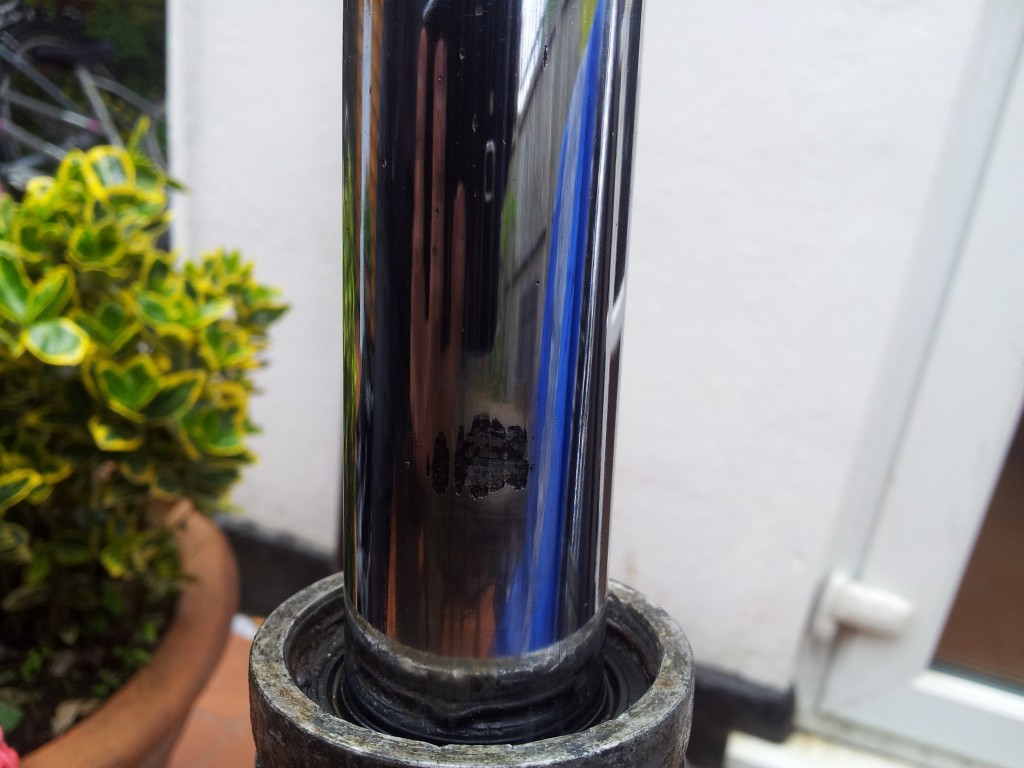 A quick scout around ebay, and I managed to find a pair of forks , in better condition than mine, for 15 pounds.
I will also have to bend the handlebars out slightly to fix the clearance issue.
The tank leak has been fixed by putting some neoprene foam around the fuel sender nut, which is where it leaked from.
The indicator mounting, I have worked around this by re-using one of the rear indicators I took off. The issue is that with the fronts, the bracket snaps, causing the whole indicator to flop around. I have drilled a new mounting point that is further out on the indicator to make it similarly spaced to the other one. Pictures below:
4,105 total views, 2 views today