Following on from the first post, this section will cover installation of the headlight back onto the bike and the wiring.
As mentioned in the first post the wiring is mostly included with the projectors and requires the following:
+12v from the battery
sw 12v from the dipped beam connector,
sw 12v from the high beam connector
sw 12v from the side light connector
The connectors go to the relay box (control unit) and then connectors go from there into each ballast and to the hi-low solenoids in the projector housings.
I connected the fused 12v connection to the positive post on the battery and ran the wiring underneath the tank and zip tied the control box to the left infill mounting post as below: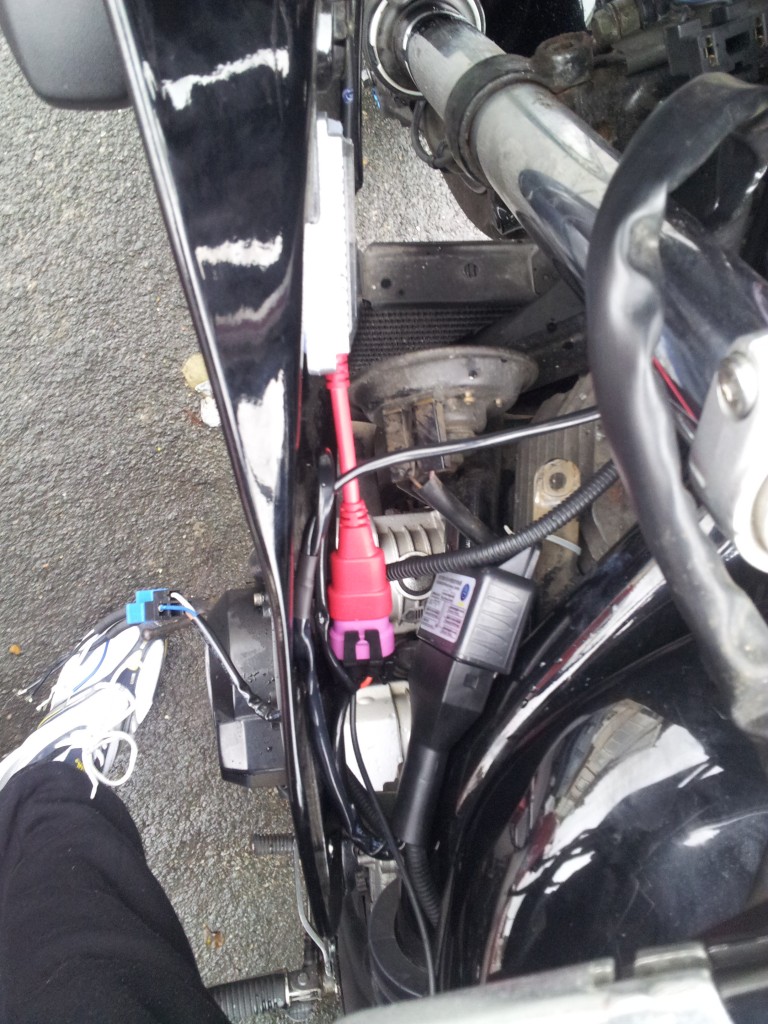 I then fed the wiring under the tank and out of the other side to plug into the right hand ballast in the same way: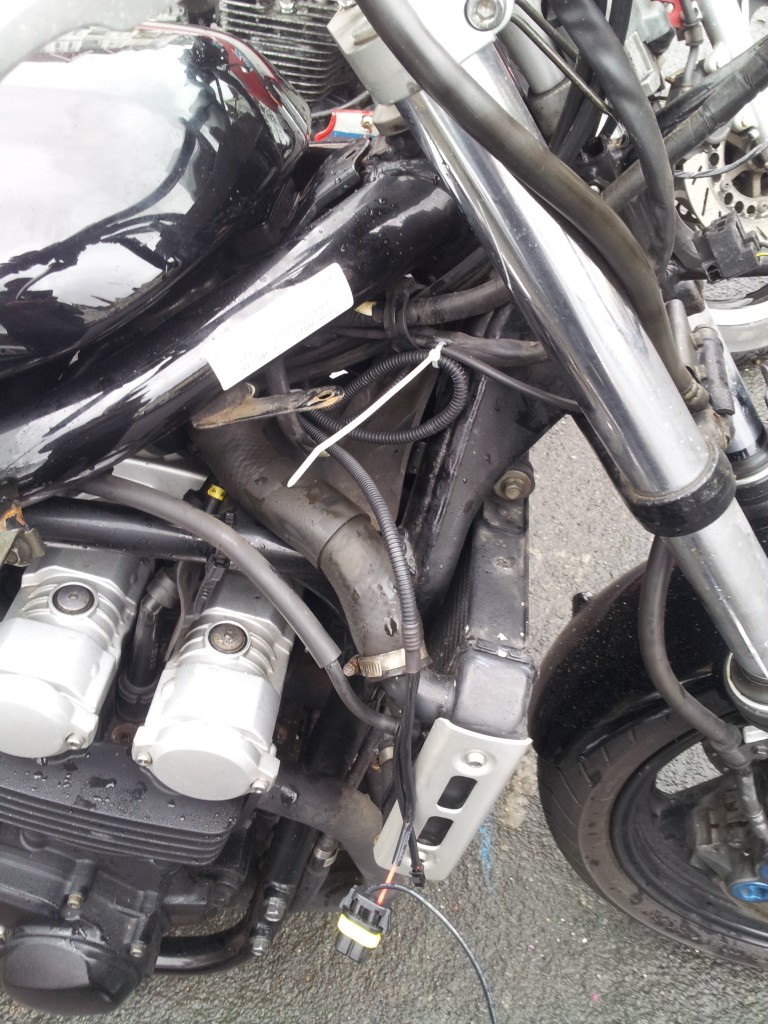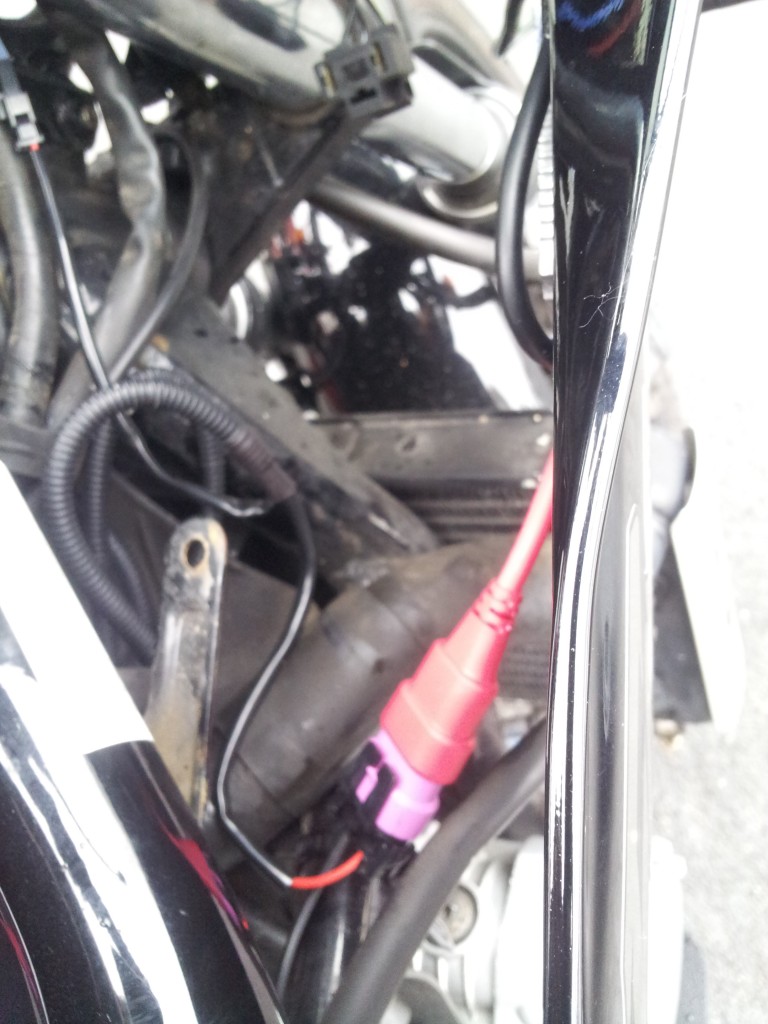 I tried to follow most of the paths that existing wiring took already. I followed the center wiring for the hi-lo wiring and zip tied it all, ensuring that the forks where free to move and not pull on any of the cables.
The wiring kit came with a H4 connector on the end, but when I went to fit the kit I noticed that the left hand connector was missing the high beam wire and the right hand connector missed the low beam connector. The kit had a H4 to individual wiring connector, so I crimped spade connectors onto them and used the ground and low beam from the left hand connector and the high beam connector from the right hand connector, pics below: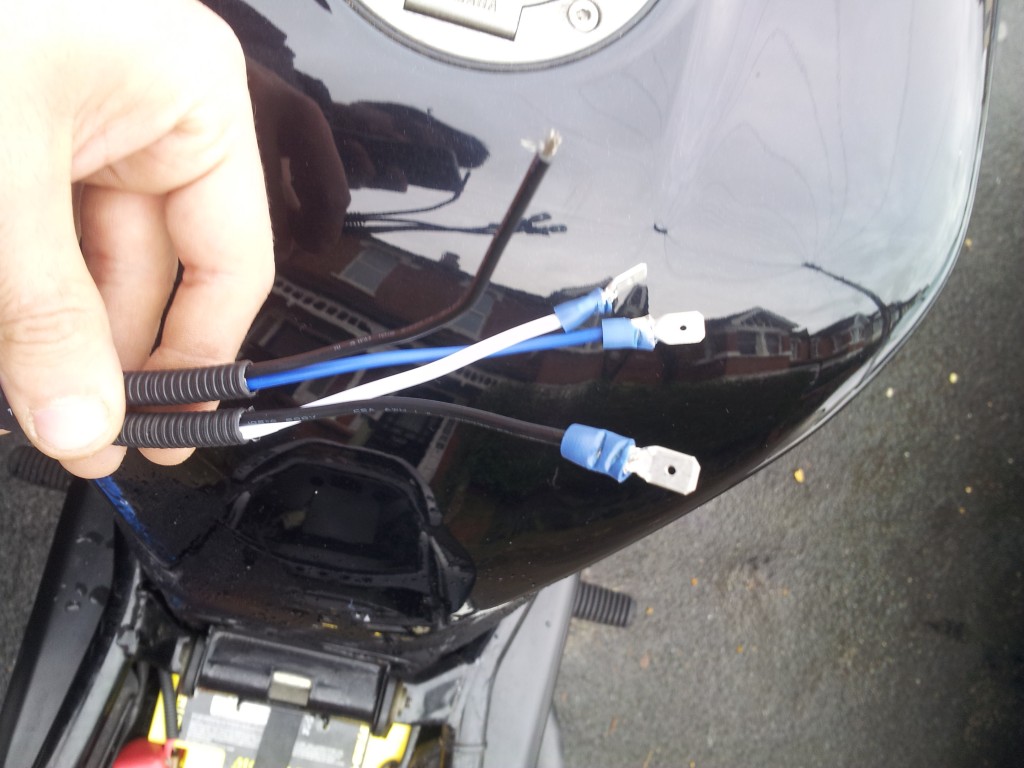 Once the fairing infill panels have been replaced there is no evidence of any of the ballast or the wiring 🙂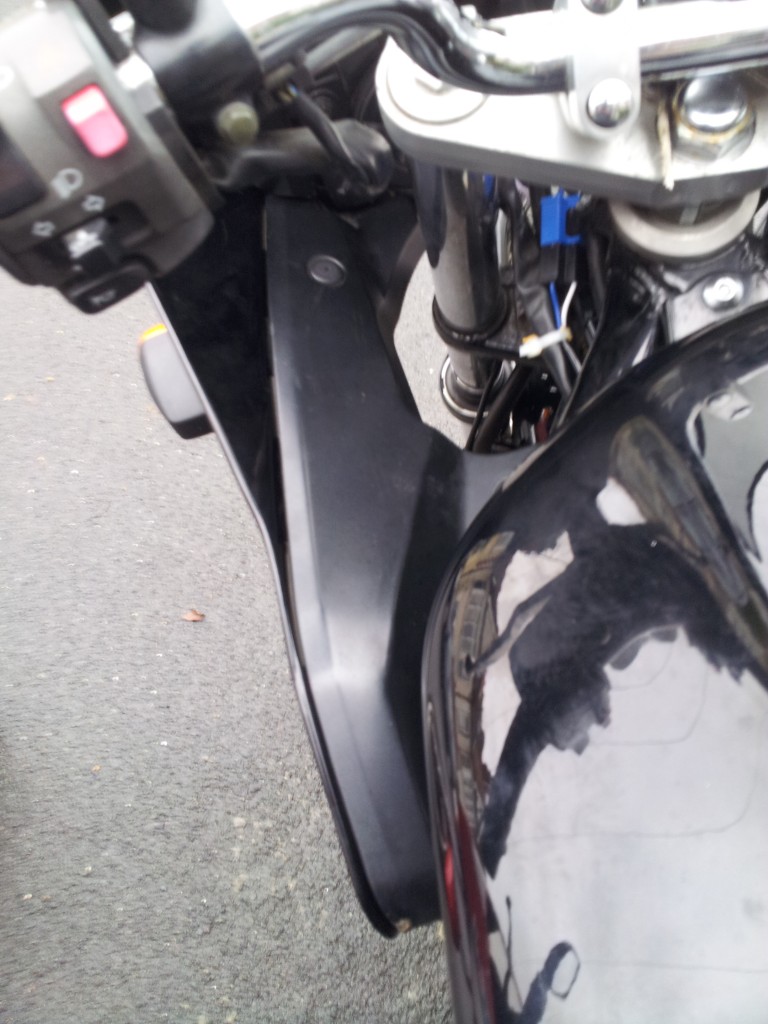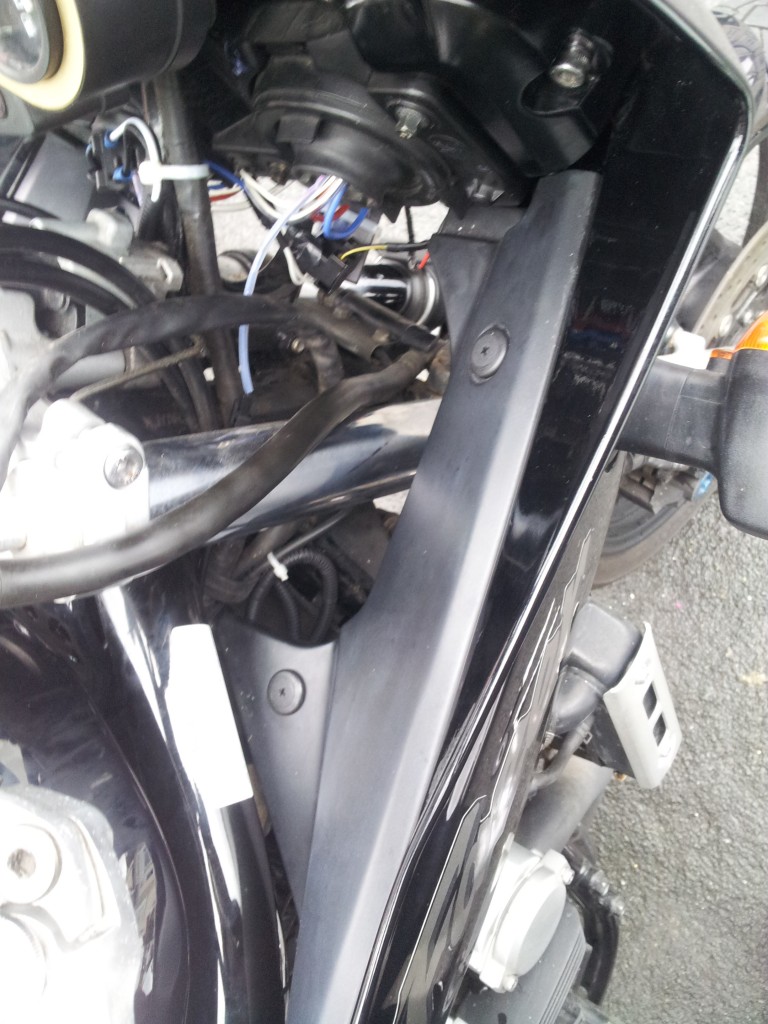 All done! Its very hard to take pictures of headlights with my phone. Here are a couple of pics, they come out blue/green in the pictures, but in reality they are white.
In the above picture, you can make out the small LED sidelight bulb as well.
After I had completed this, I drove to a nearby industrial estate and parked my bike facing a white wall, where I could align the headlights. Firstly I aligned the left/right of the beams so they matched, and then I set the height of the beam pattern.
There are guides online on how to align projectors, and they do state to have a 2-3 feet gap between the left and right side "peaks" of the pattern, but I aligned them so they overlapped.
Any questions please ask!
7,132 total views, 1 views today