This is just a quick guide on how to fit heated grips, as there are a few guides about on the internet.
Step 1 – Remove the fuse box from the clips and remove all the fuses
Step 2 – On the upper row (opposite the spare fuses) press the plastic tabs inwards with a small flat head, they will move and stay there. Once all done, get some needle nose pliers and pull the connectors out from the bottom of the fuse box. Click on the picture and the tabs are indicated by the red arrows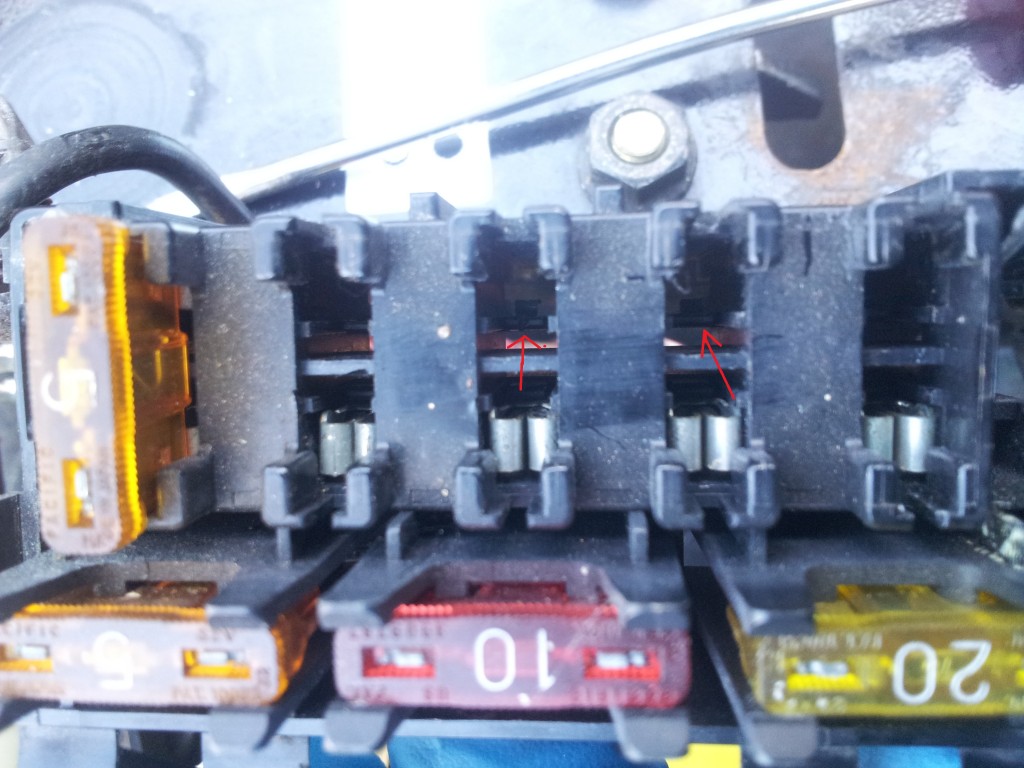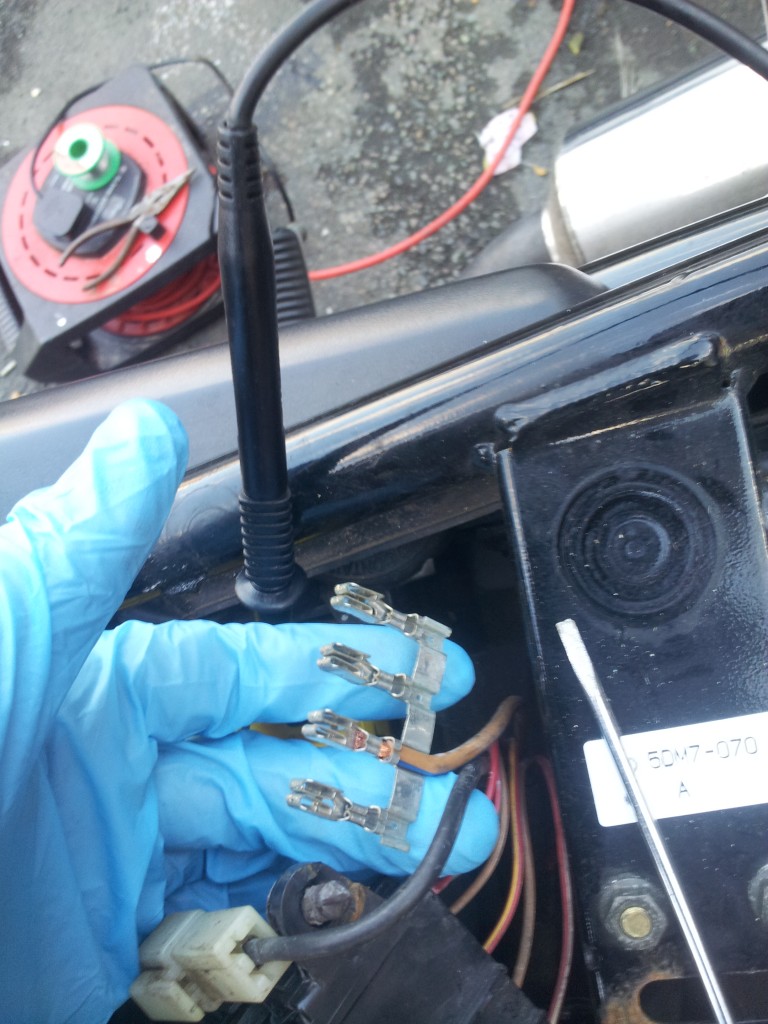 Step 3  – Get the positive cable from the heated grips wiring loom and insert it into a spare fuse connector and crimp down. I also tried to solder it on but as it was a bit windy it kept cooling down the bloody soldering iron. I gave the wire a good tug and its not coming out.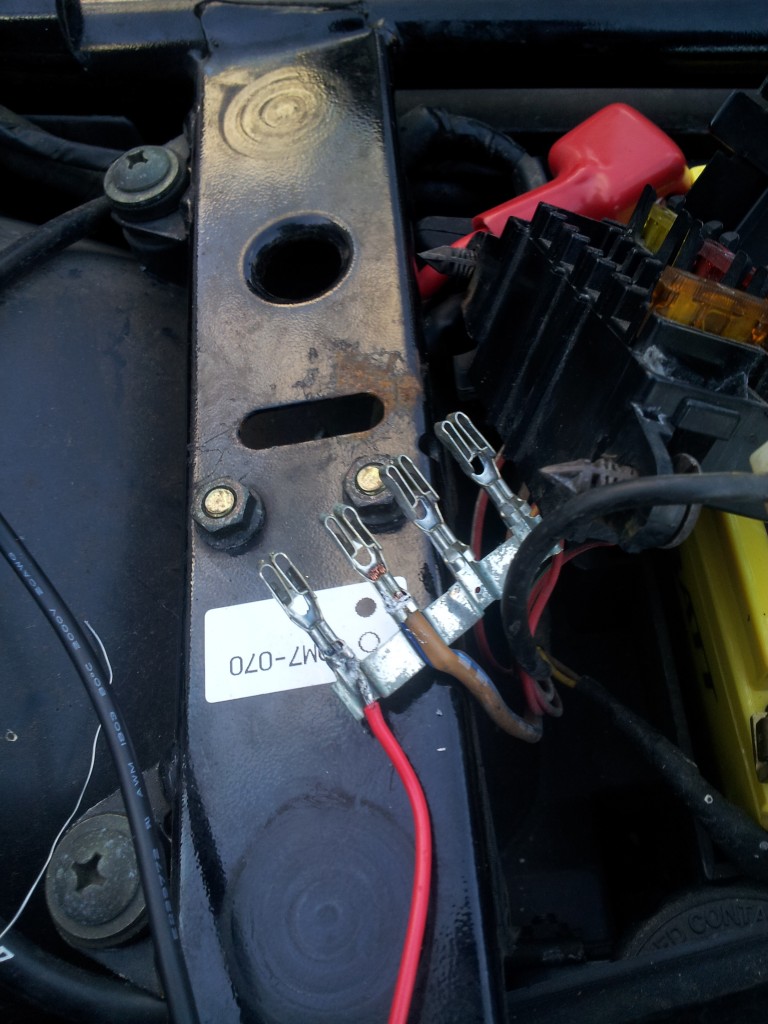 Step 4 – Re-insert the connector block back into the fuse holder and ensure it clips back into place. Connect the ground lead to the ground side of the battery. I then ran the wiring up underneath the tank and underneath the tank connector.
Step 5  – Hacksaw or Cut off the old grips, you can also use brake cleaner and a screwdriver or compressed air to get them off intact: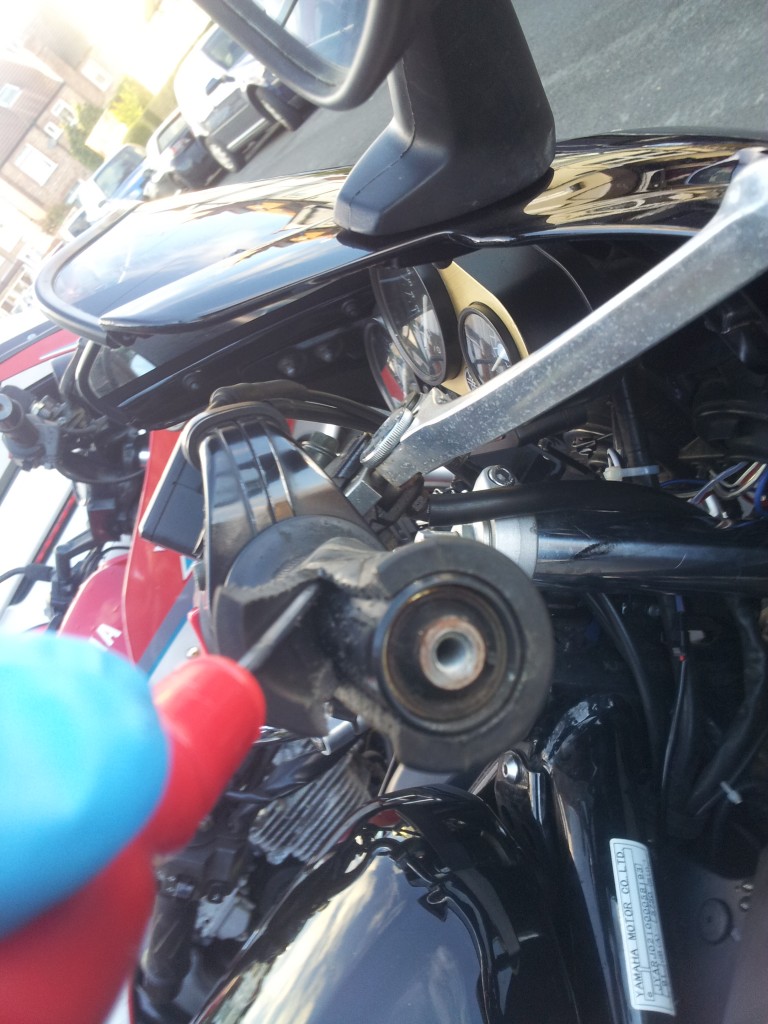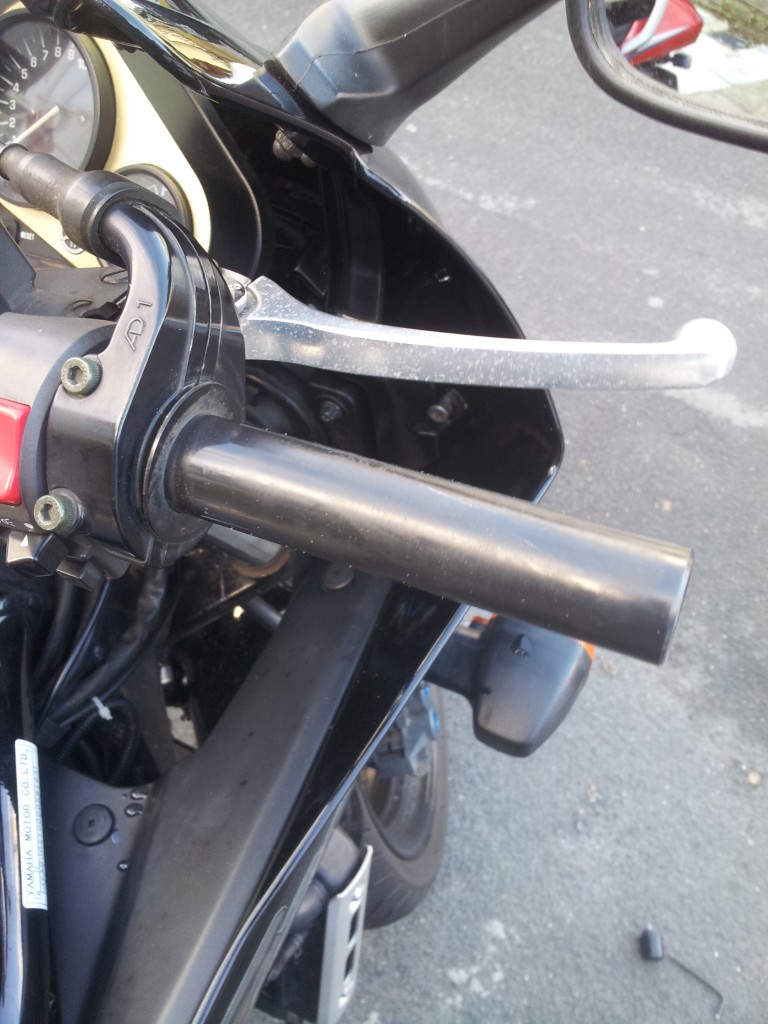 Step 6 – As I didn't have any grip glue, I wrapped a layer of electrical tape over the throttle tube and hammered the heated grip on with a rubber block and a hammer. Rinse repeat on the left hand side.
I noticed that when I put the bar end back on, it prevented the throttle from moving cleanly, so I cut the "ridge" off the end which resolved the problem.
 Step 7 – Route the cabling
It was getting dark by this point, so pictures where a bit crap, but essentially I ensured the cable on the throttle side did not interfere with the brake and had enough slack, I then followed the existing loom back down to the  headstock and used that a central point for the wires from the control unit to meet and ensured they were all zip tied down and that the handlebars turned freely. The control panel was installed onto the left hand side of the bars.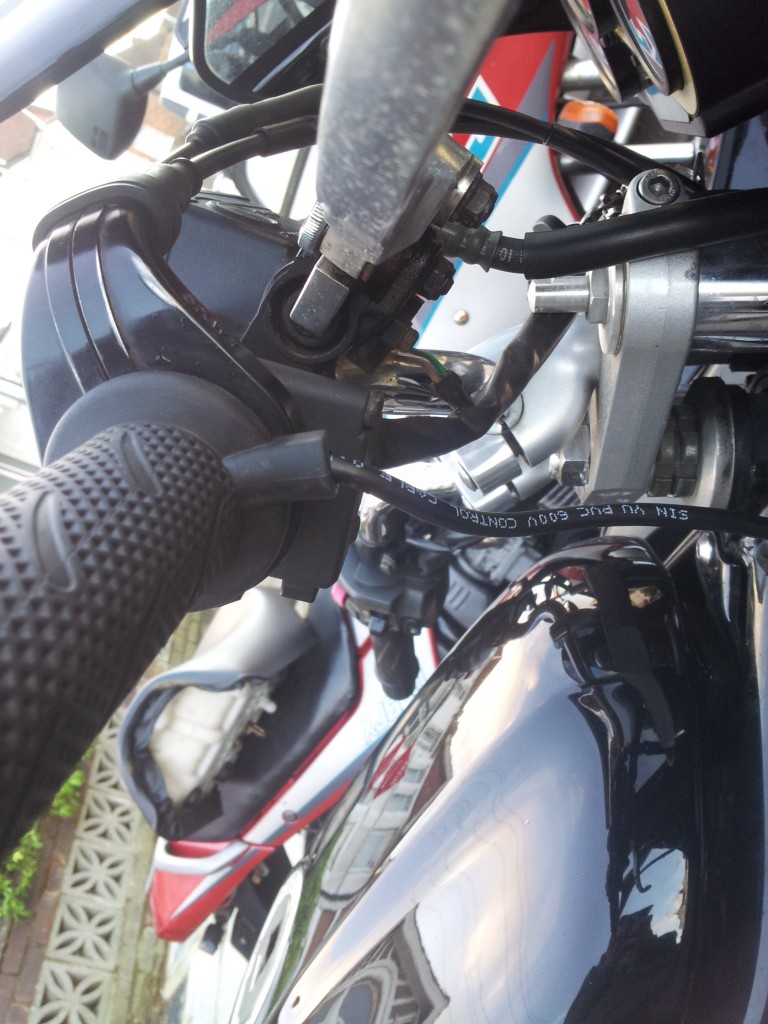 7,852 total views, 1 views today