Recently my wiper mechanism packed up my W210 (whilst going 70 mph on the m25 on torrential rain) which was a bit of a pain!
I had recently greased it, and pulling the cover off on the side of the motorway did not reveal any issues so after being recovered home I ordered a replacement mechanism for £25 pounds from ebay.
It arrived today and I set to work replacing it.
Step 1 – Set the wiper to the middle of the windscreen and remove the blade
Step 2 – Remove the screws holding the upper covers on, there is one per side: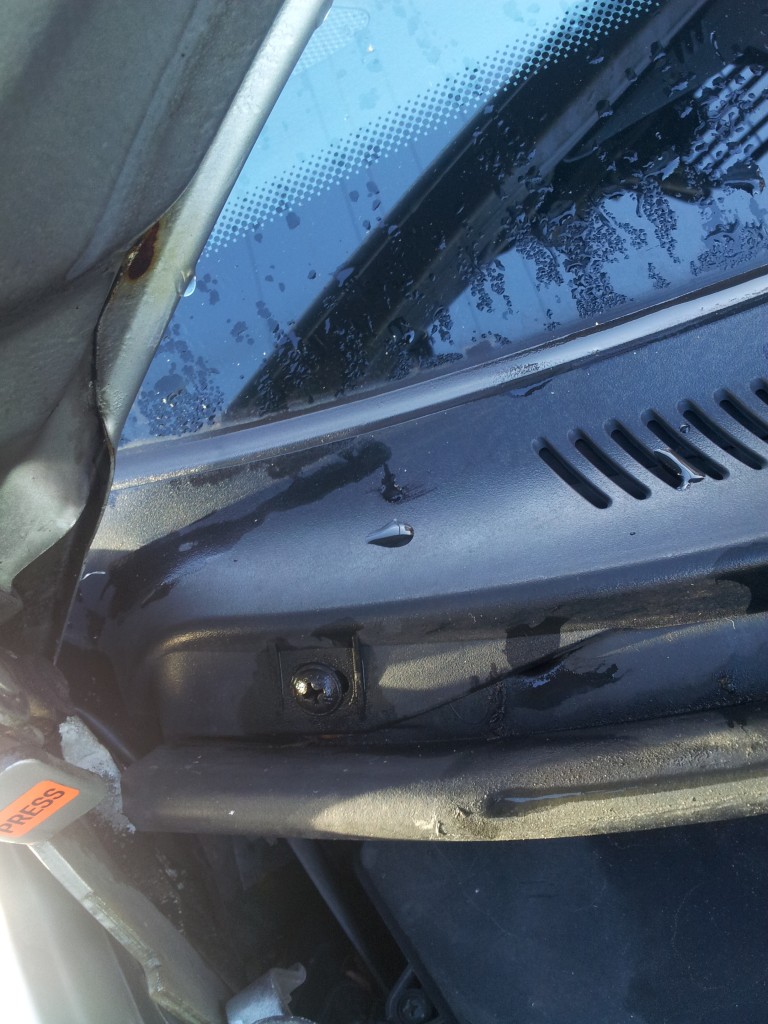 Step 3 – Slide the covers towards the centre of the car and remove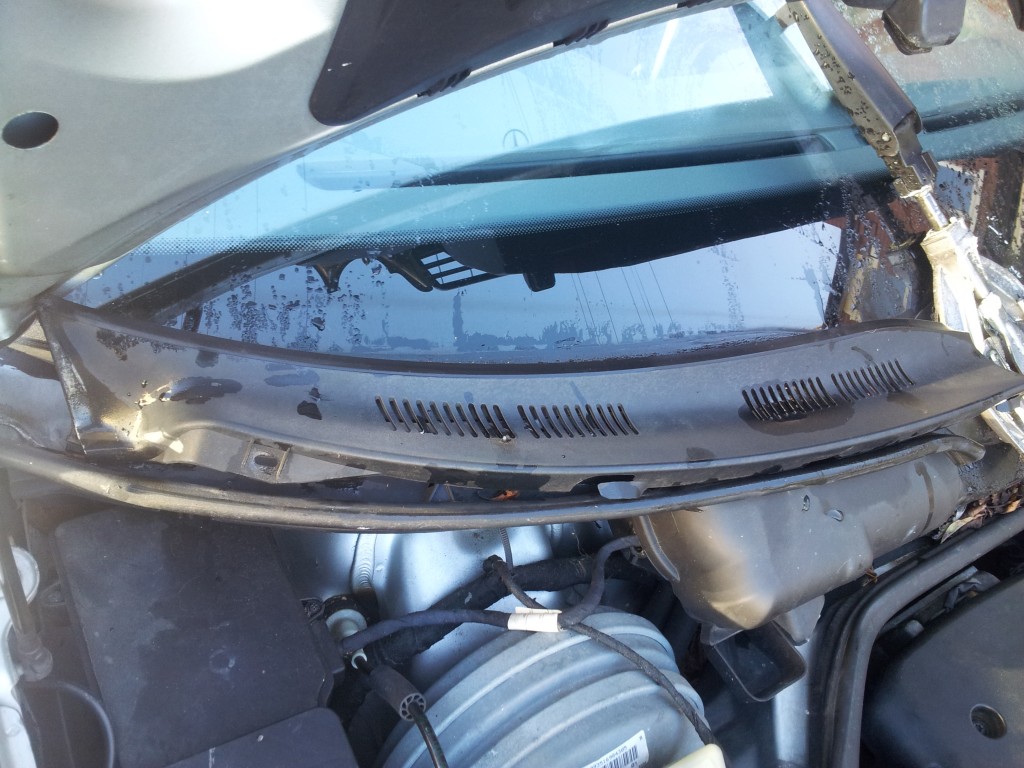 Step 4 – Remove the 3 longer screws on each side that hold the remaining plastic covers on: (excuse the crappy pics, they were very dirty)
On the right hand side, you must be sure to unclip the plastic connectors that hold the vent duct to the fan motor inlet.
On the left hand side, the motor covering has clips around it (mine where broken where somebody had been there before me!)
Step 4 – Remove covers completely and clean the crap from the bottom of the windscreen 🙂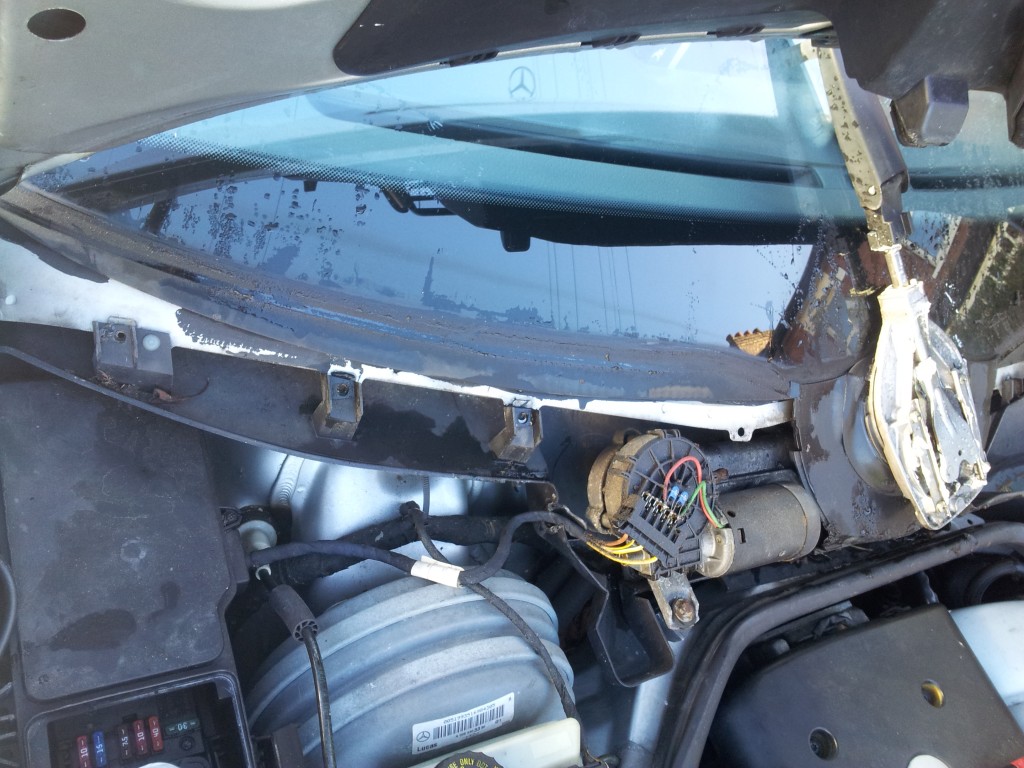 Step 5 – Un-clip the power connector from the wiper motor mechanism and undo the two nuts:
Step 6 – Unclip the plastic clasp that attaches to the rubber bung on the bottom of the mechanism: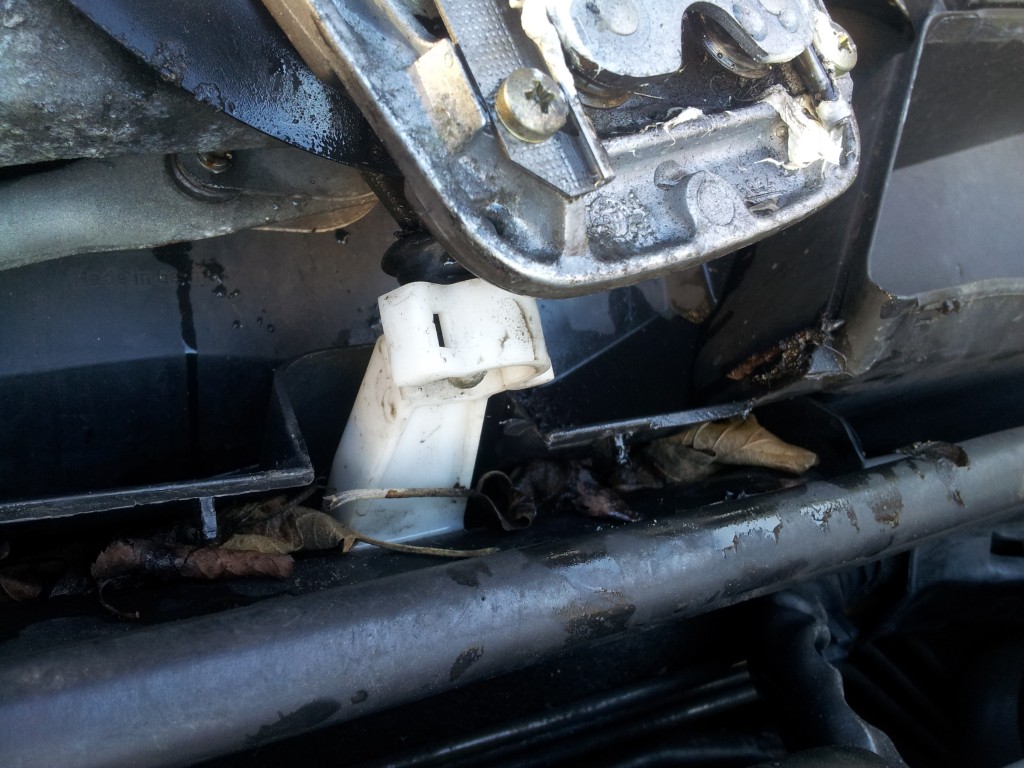 Step 7 – The mechanism should now be free to remove, be careful that the mechanism does not hit the windscreen and crack it.
Refit the replacement mechanism and refit all the panels and you are done!
Here it seem its obvious why mine stopped working, nothing as major as I thought, just the ball joint on the arm had worn and come loose: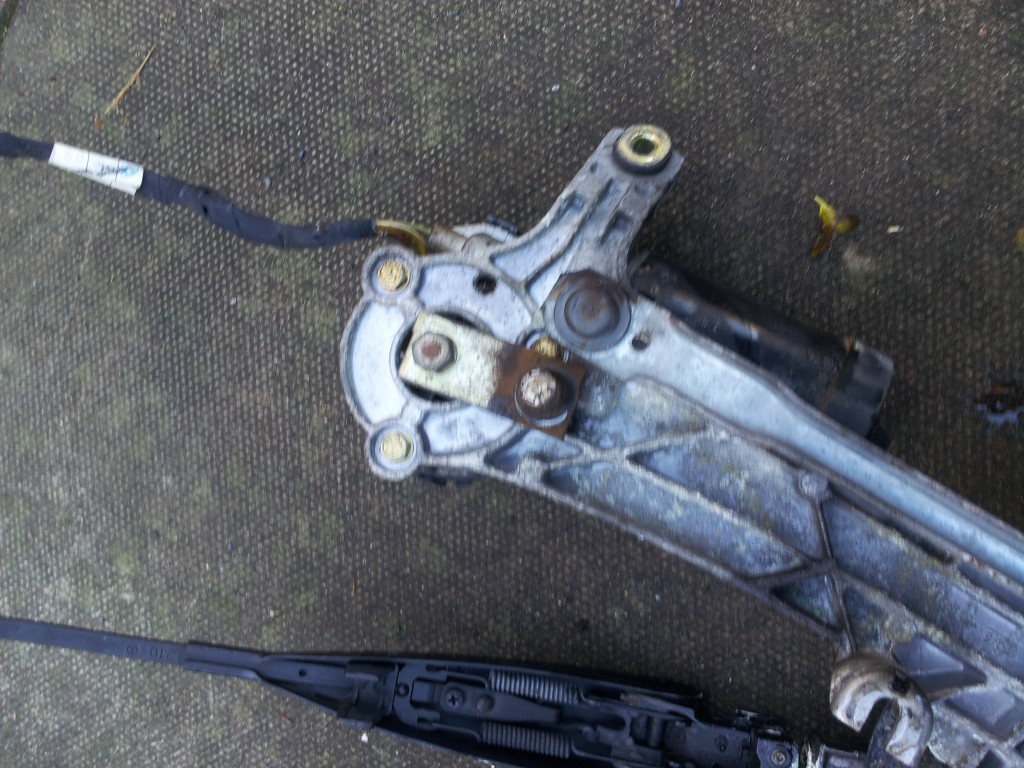 3,623 total views, 2 views today