I recently picked up a 2002 E55 AMG that has a bit of accident damage. The bonnet was dented, the fan housing was cracked and the fan grill was broken. Additionally, the poly v belt that runs between the individual fan blades had disconnected.
The Mercedes WIS guide for this has some pretty poor pictures so I thought I would do my own guide:
Step 1 – Remove the grill by twisting the square bolts at the top and lifting straight out
Step 2 – Remove the 2 bolts on either side of the slam panel: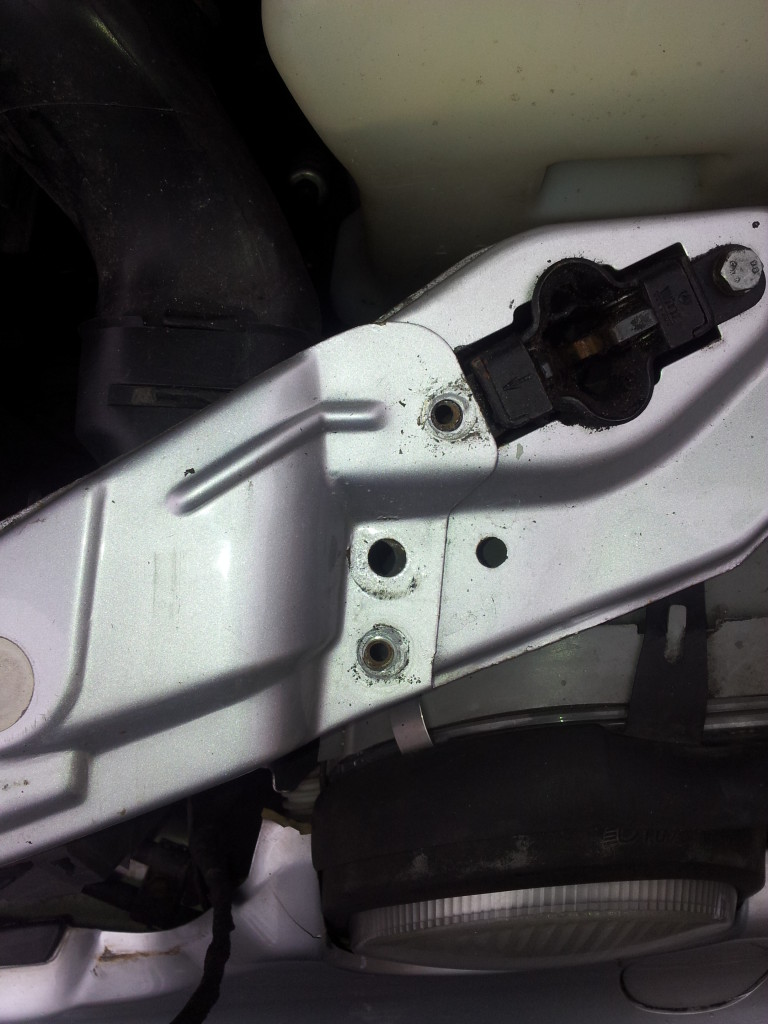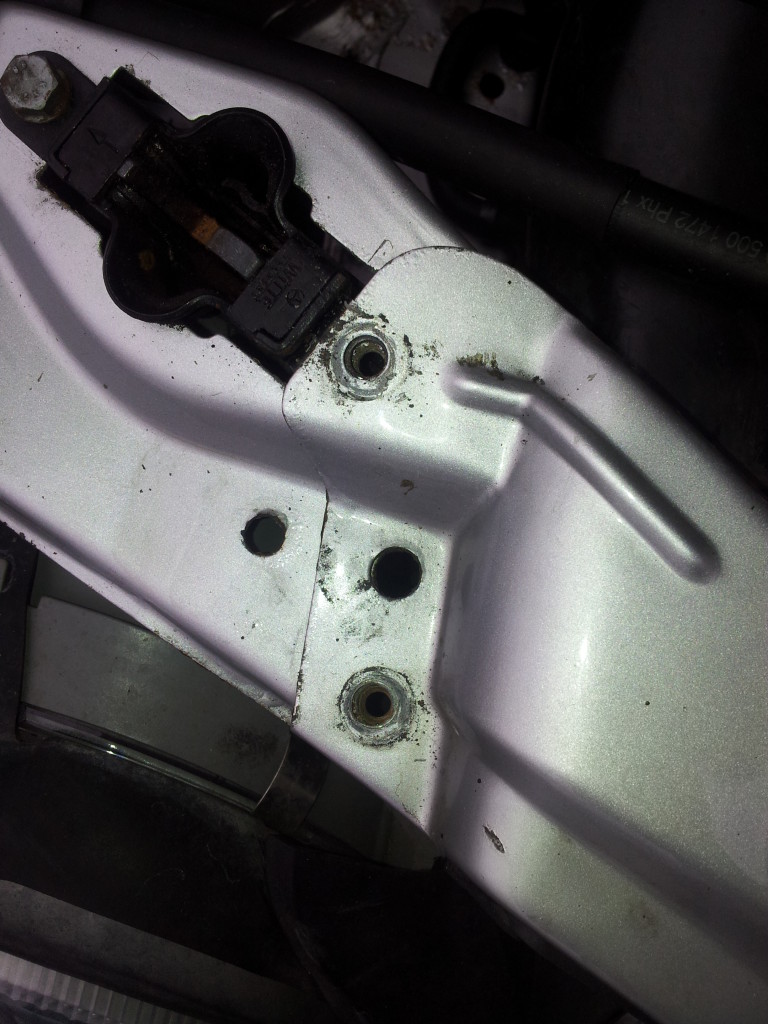 Step 3 – Remove the cover on the right hand side of the fan, and unplug the connector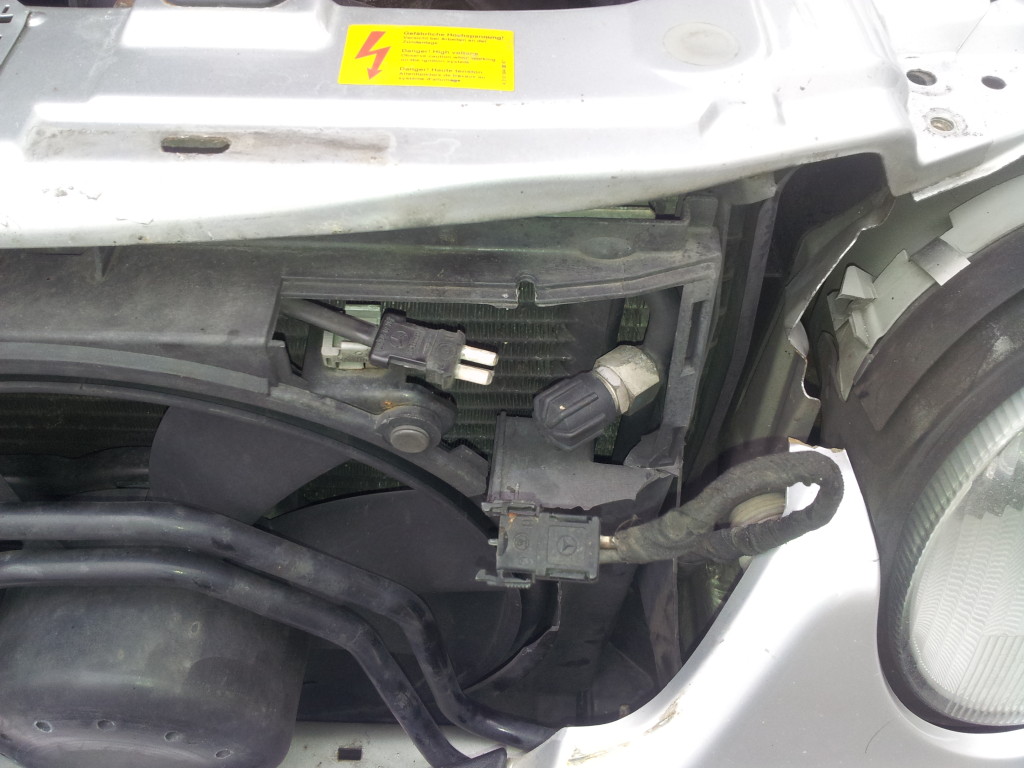 Step 4 – Remove the Clips on the top of the radiator that clip the radiator to the slam panel: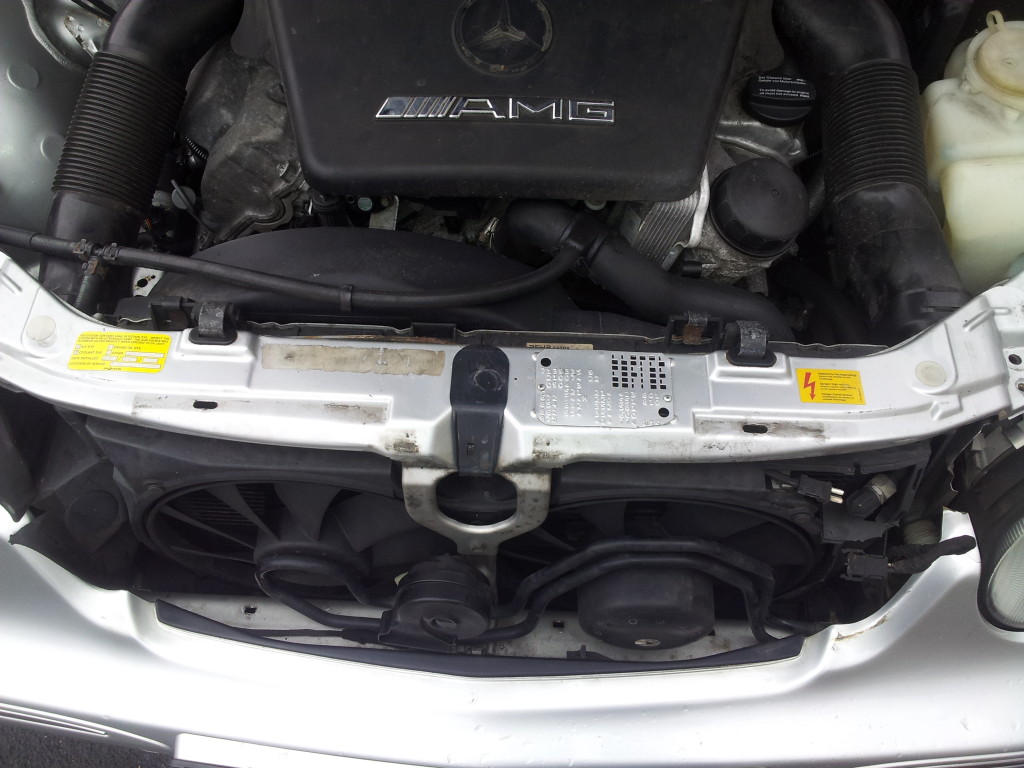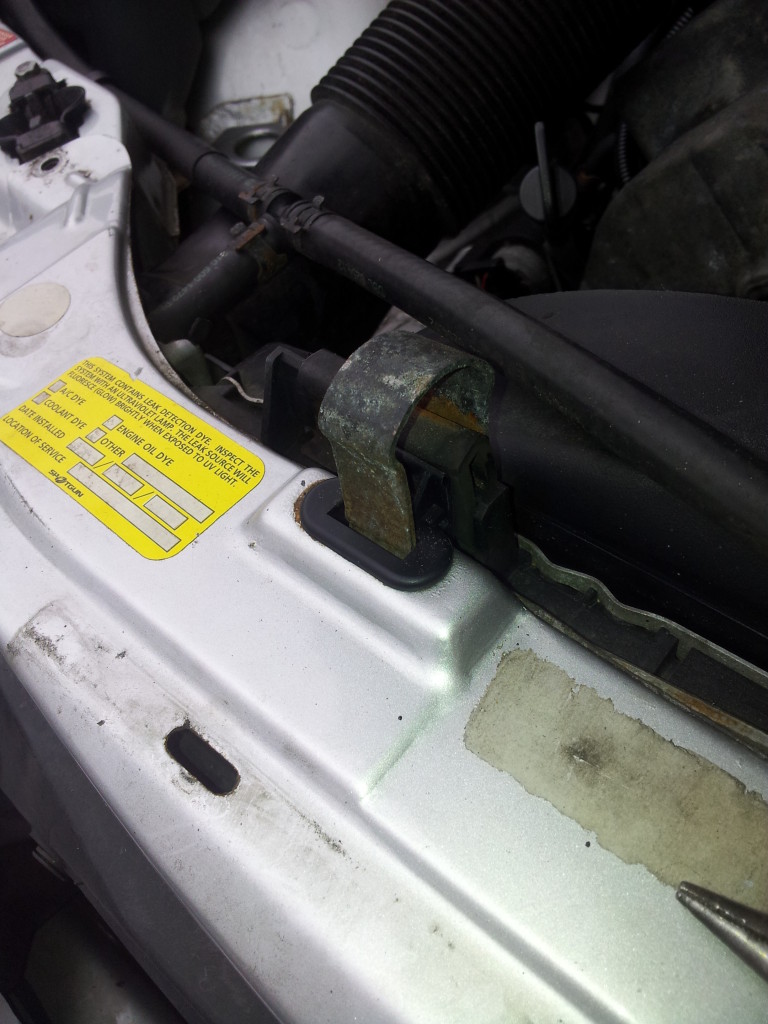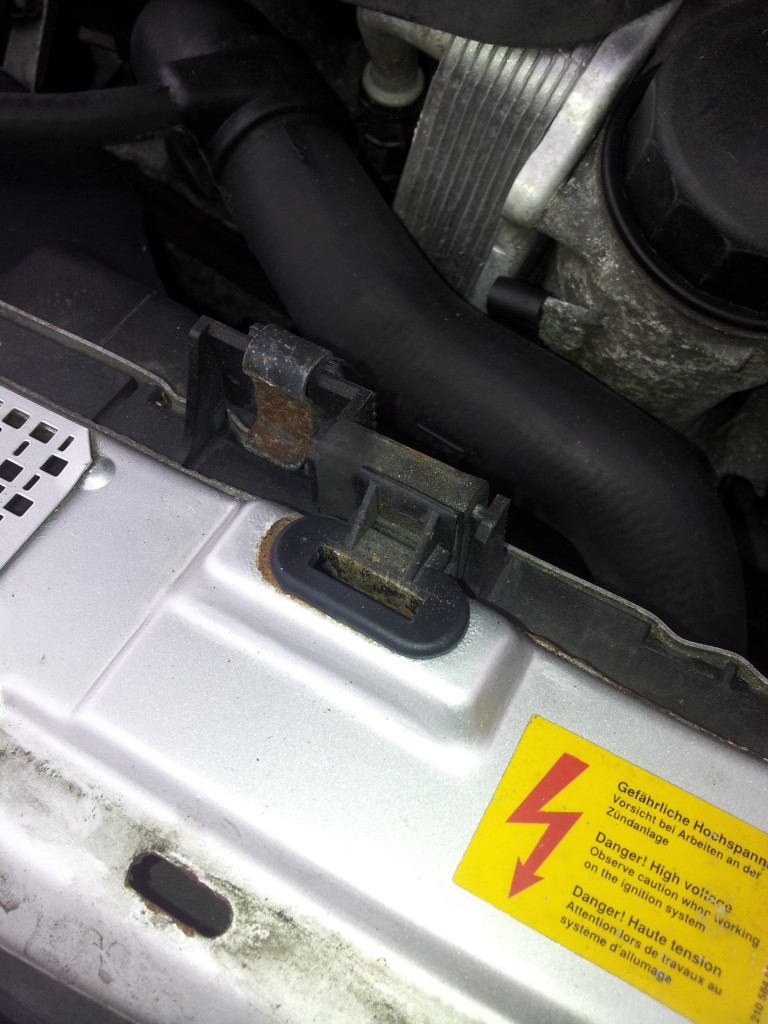 Step 5 – Remove the bolt hold the bottom bracket of the slam panel onto the horn mounting bracket: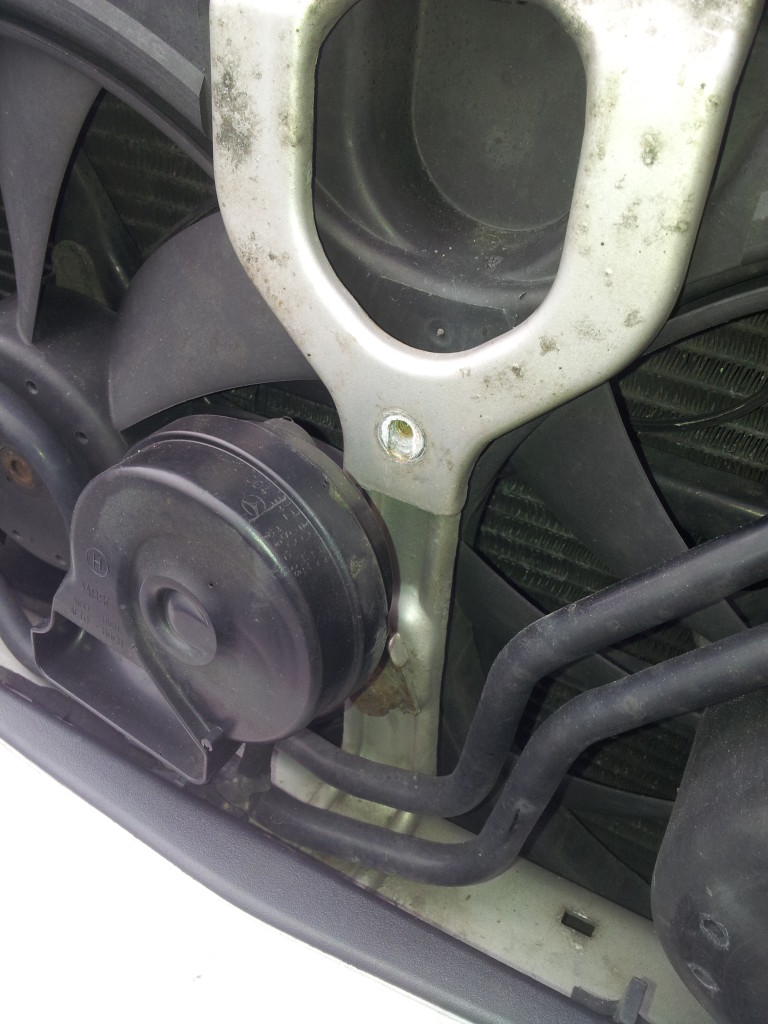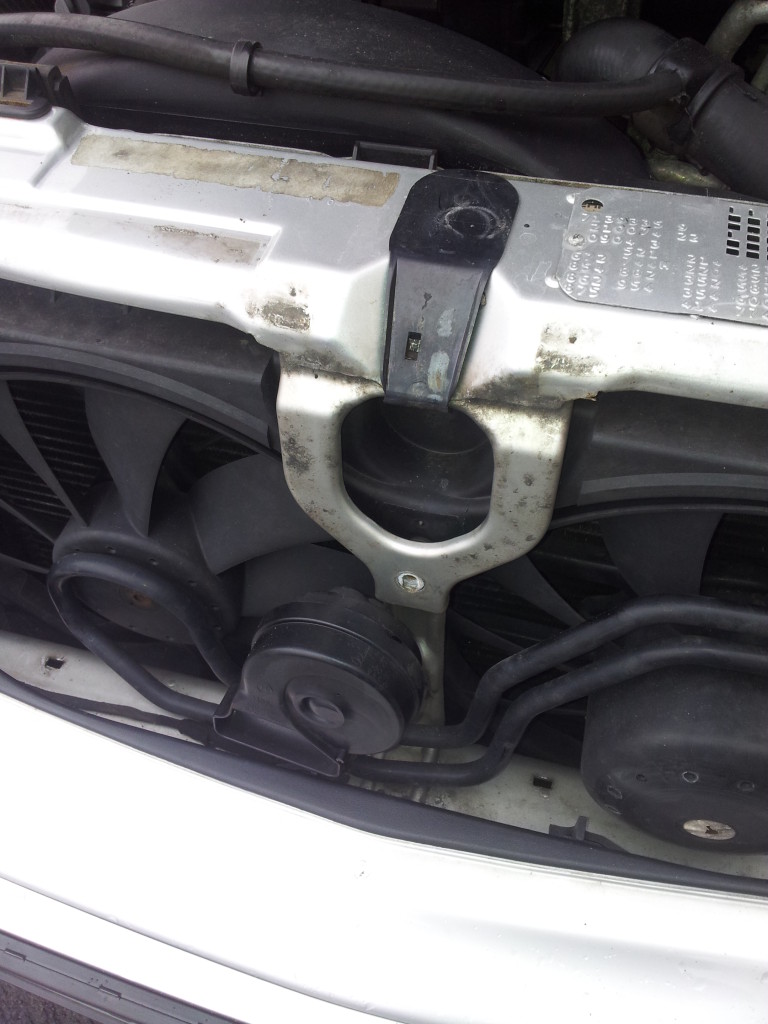 Step 6 – Undo the 2 bolts at the top of the fan housing that holds the fan housing to the radiator:
Step 7 – Remove the 2 bolts on either side, that hold the power steering cooling pipes in front of the fans (I forgot to take pictures of this bit)
Step 8 – Push the radiator forward and the power steering pipes back, and lift the fan unit up and out: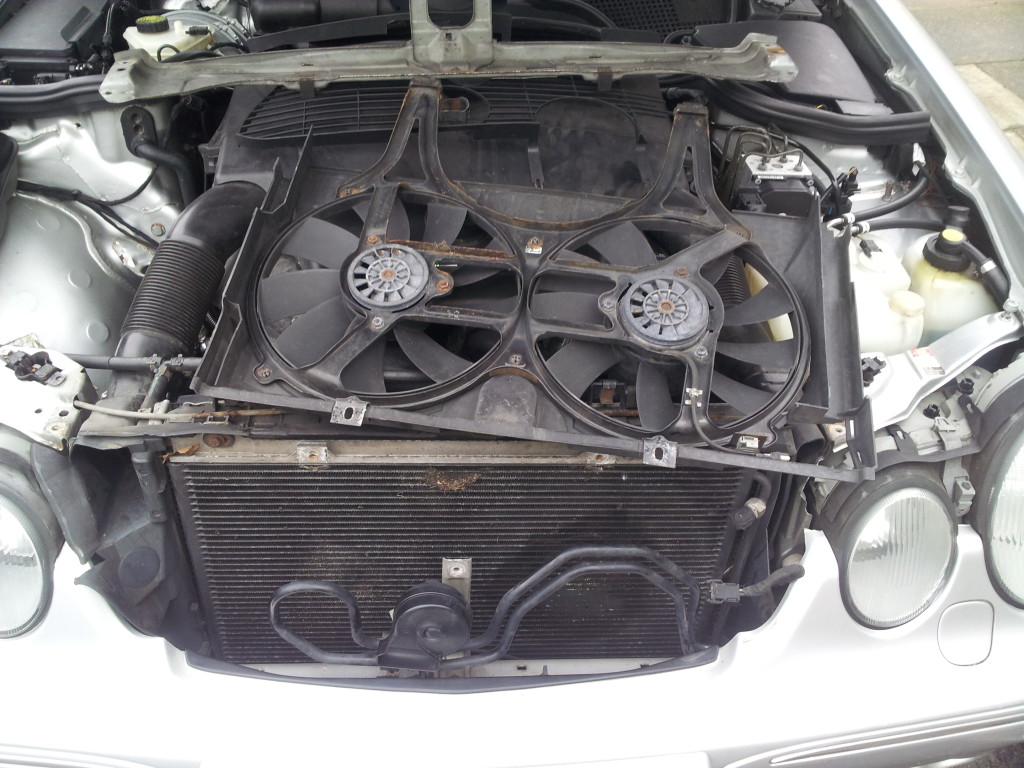 I took this oppertunity to replace the clean the radiator of crap that had accumilated, and to get rid of leaves etc.
All back together, and with a new front grill that isnt broken, happy days 🙂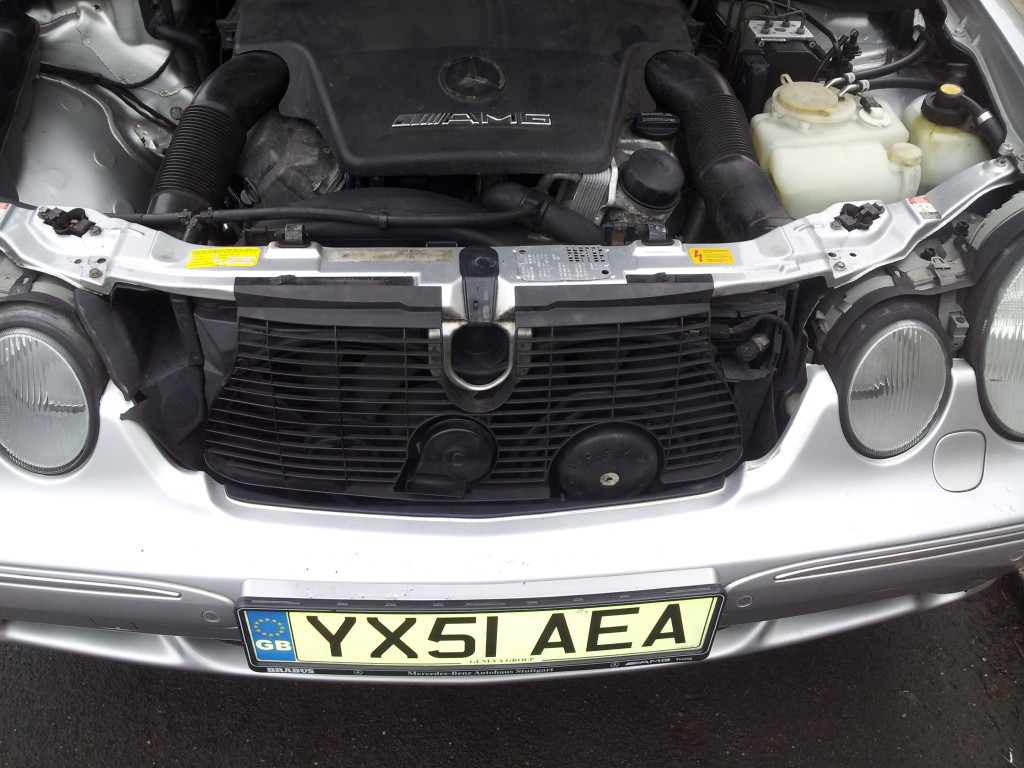 5,607 total views, 2 views today