A lovely day out was had at Tim's in Somerset on Friday. He, very kindly, taught me how to use a lathe and helped me sort out the pulleys and the rear sprocket. It was thoroughly entertaining! Thanks again Tim!
The pulley going into the lathe:
The initial layer removed from the inside of the pulley, mainly for weight savings: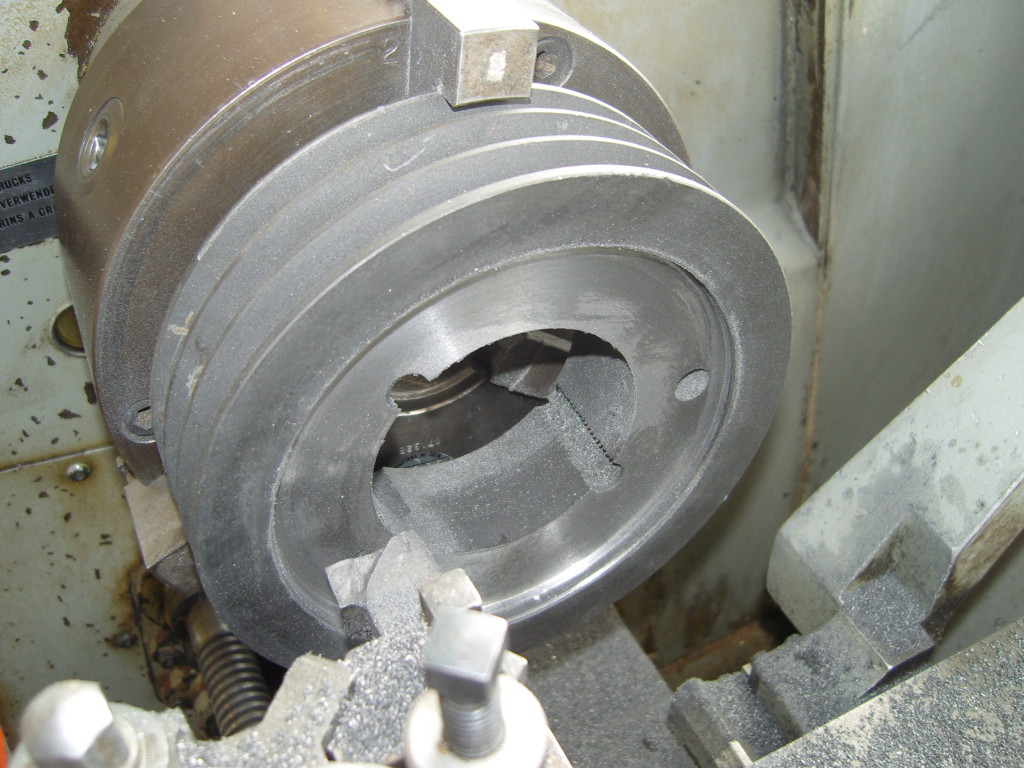 Swapped around now, and removing the main part of the pulley, where the clutch basket will sit: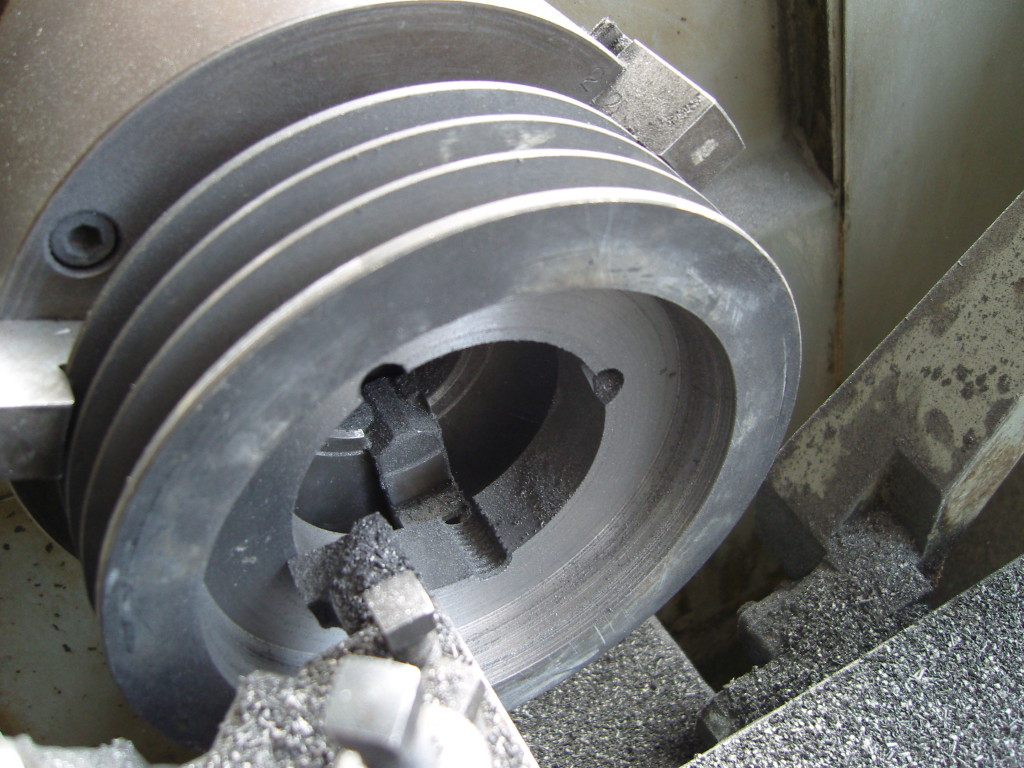 After a lot more turning: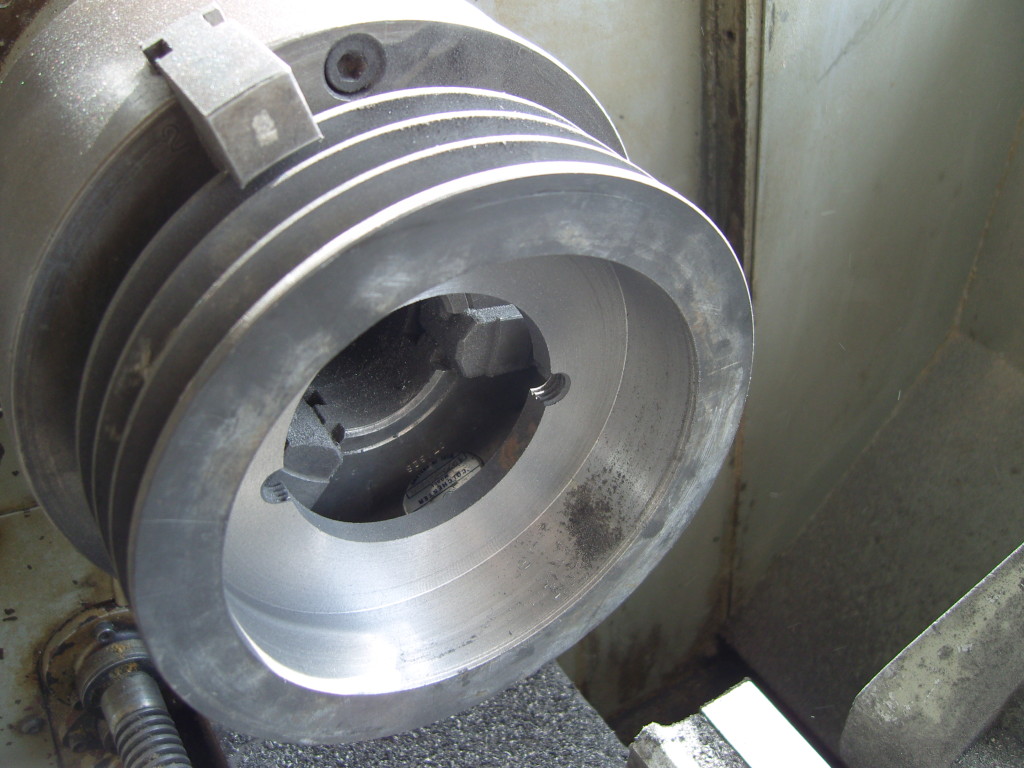 Shiny shiny!: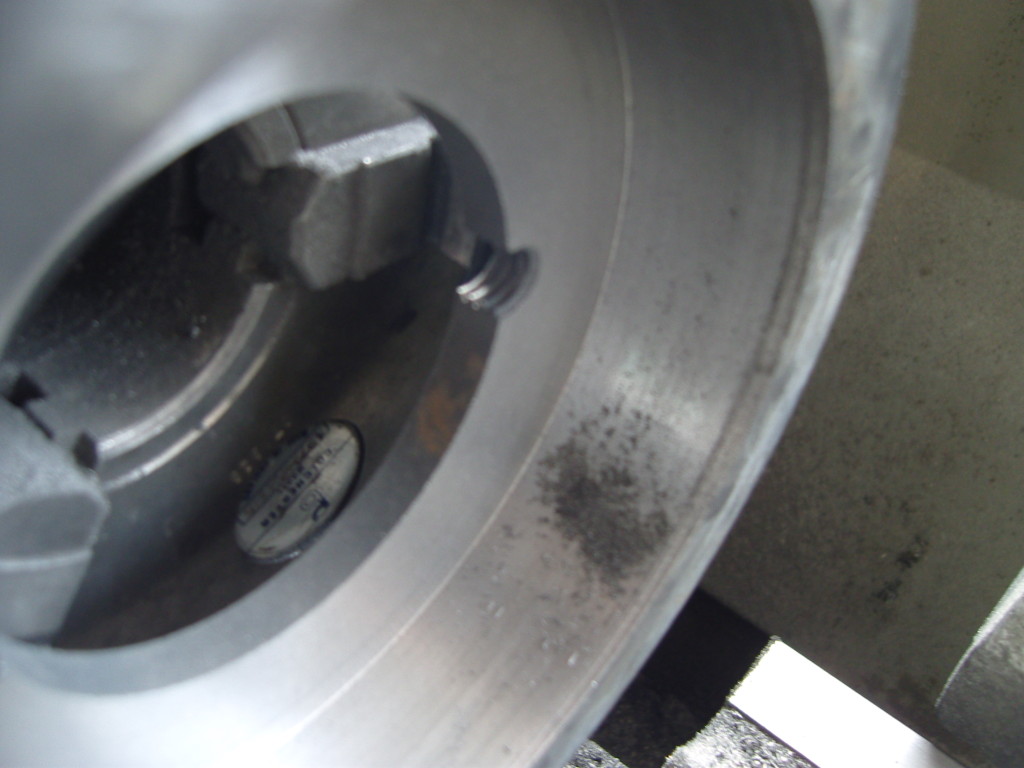 Drilled the holes and wacked the back plate of the clutch basket inside:
And with the basket in place: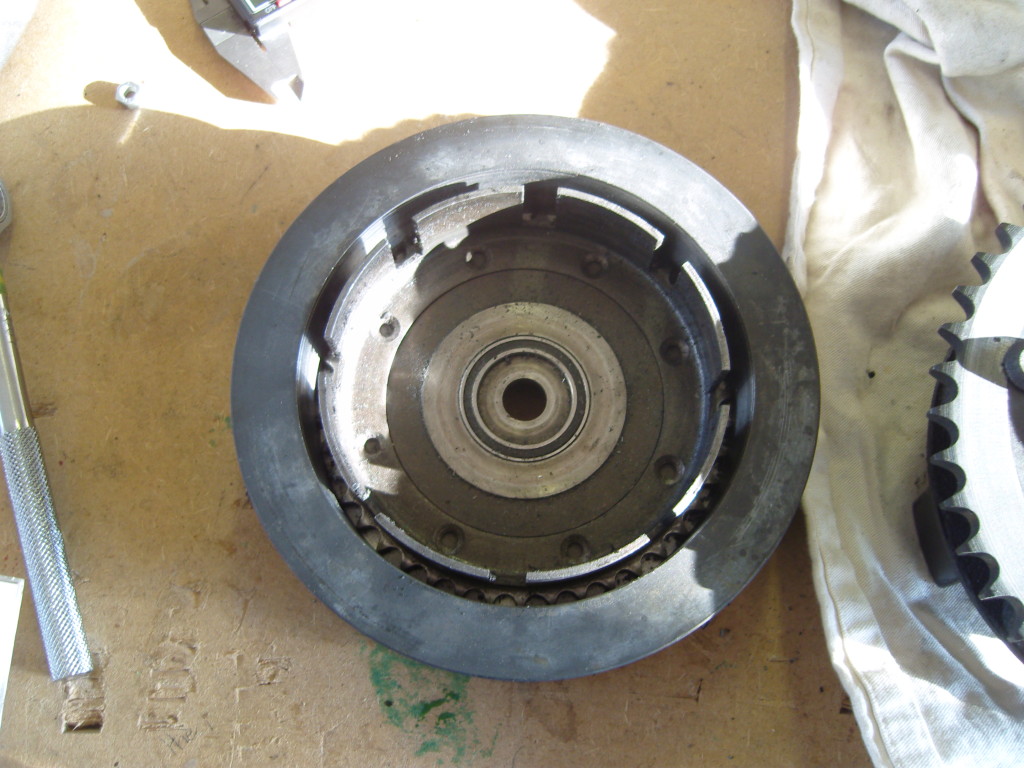 All I need is the correct size bolts and all will be done for that!
Now time for the sprocket, it needed to fit over a 12cm wide sprocket hub: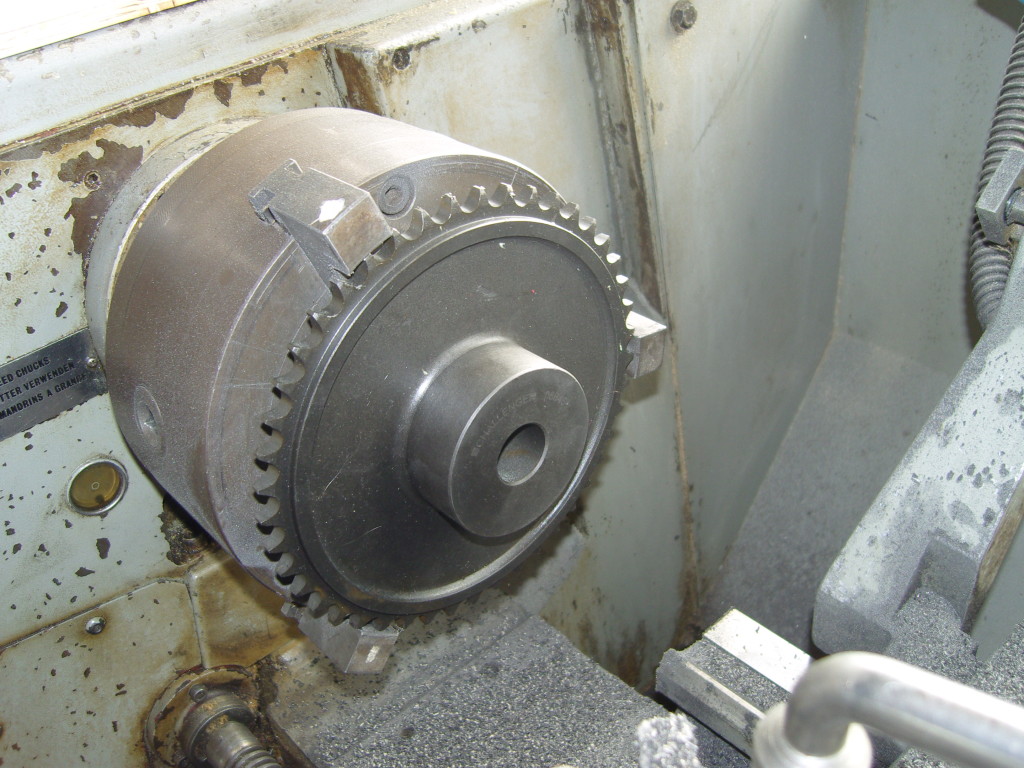 After lots of turning (The rim and the center boss) and we drill the holes and mount it to the hub center: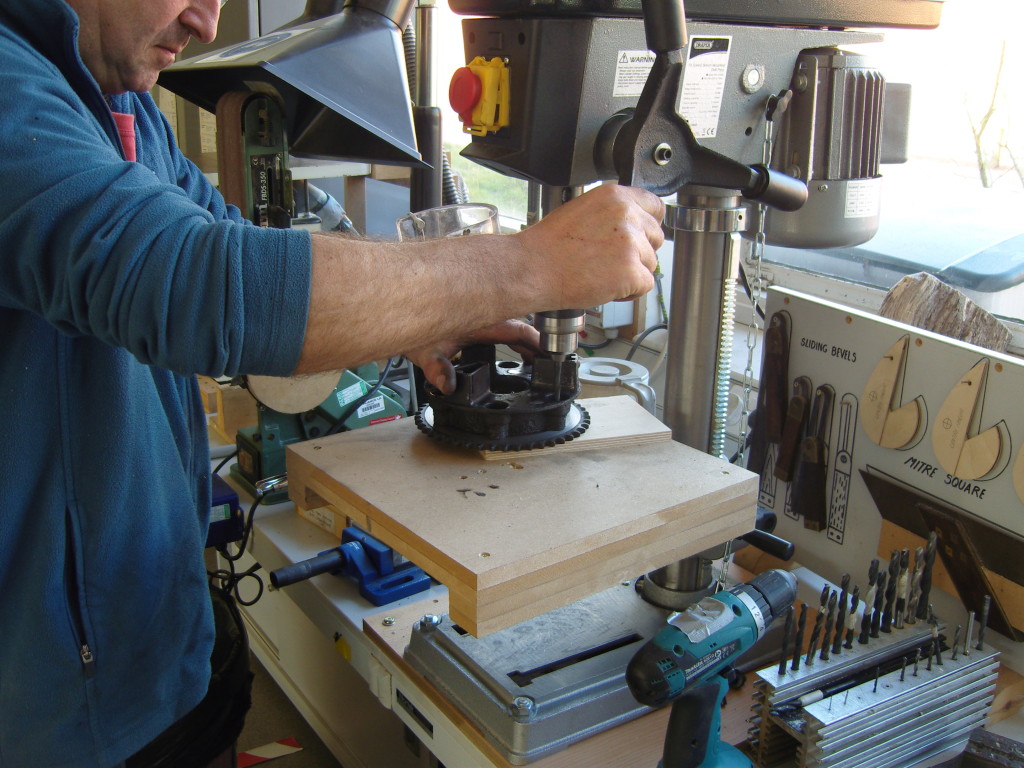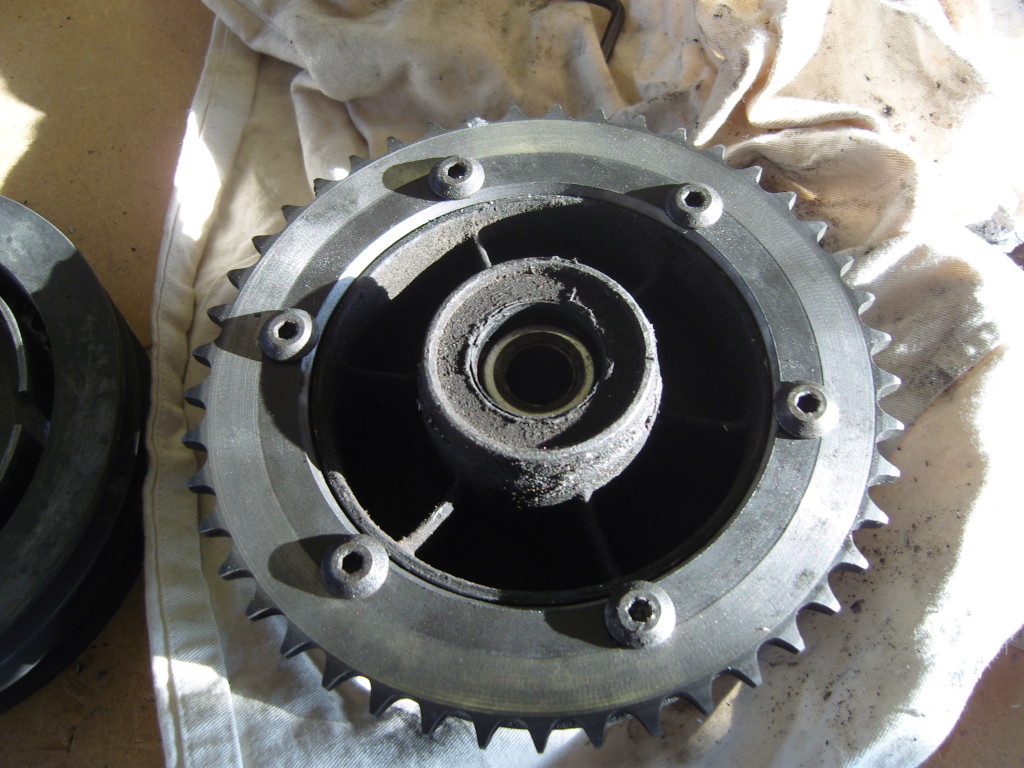 Lovely Jublies!
All sorted, and today I did some test fitting of the engine and the gearbox with the pulley on it, Turns out, the engine needs to go forward another 2 inches! Argh, teaches me to weld and not measure things, after some cutting and re-welding I had extended the engine mount a further 2 inches: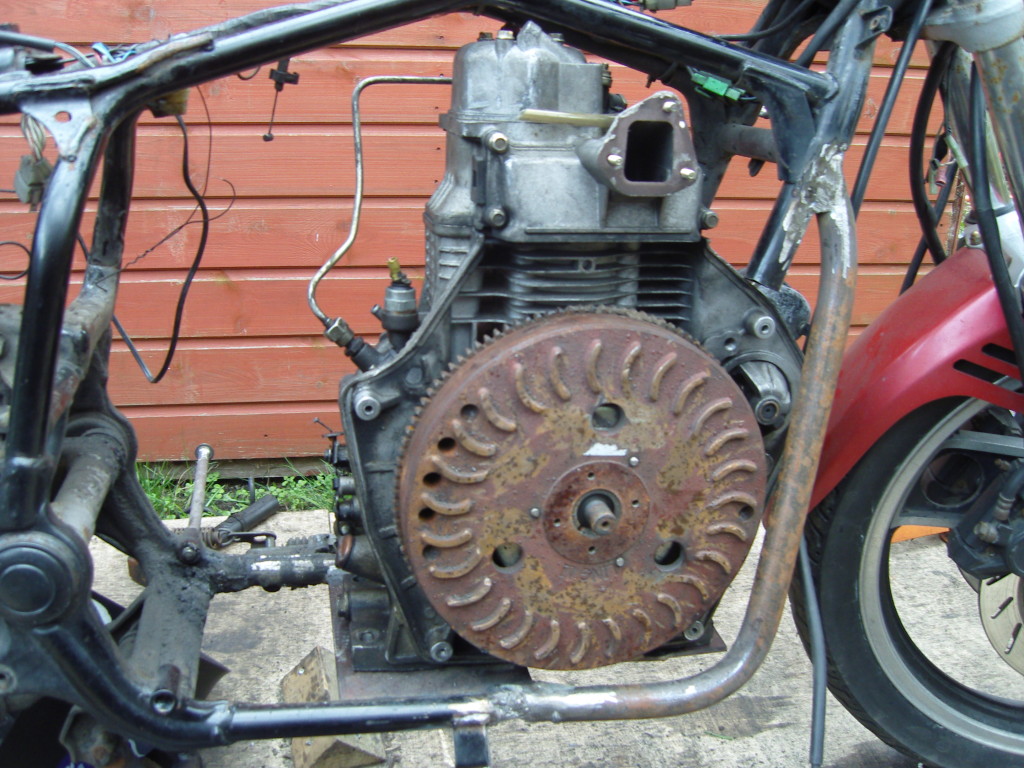 I was worried about clearance with the front wheel (it looks closer than it is), so I compressed the front forks using wratchet straps and checked throughout the steering movement! All ok! 🙂
A view from the other side with the pulley on top of the crank, this is as far forward as I can get the engine: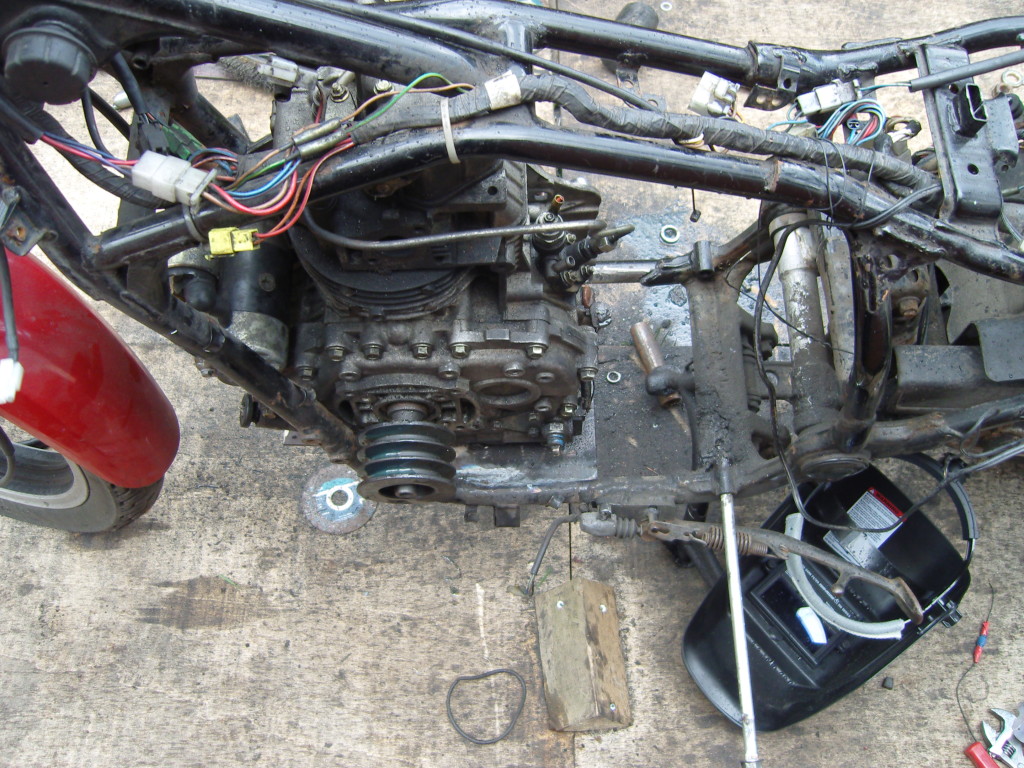 Some close ups of the individual welds, I ran out out of gas halfway through and had to switch to flux cored wire (thats a lot more work! Grr):
I ended up re-doing a lot of these as I didnt have the power up high enough and the weld was just sitting on top of the frame 🙁
My new toy 🙂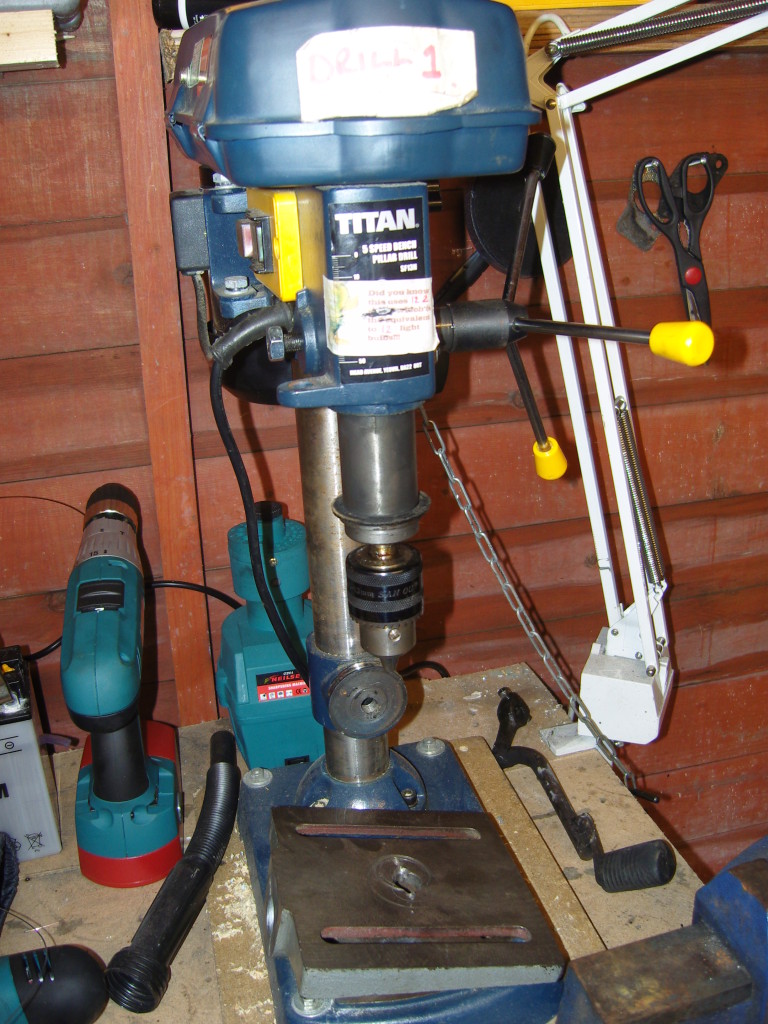 Slowly getting there.
2,681 total views, 1 views today