Some more work recently, the fun bit, wiring 🙂
I was keen to avoid the space ship clocks I had on the old diesel bike :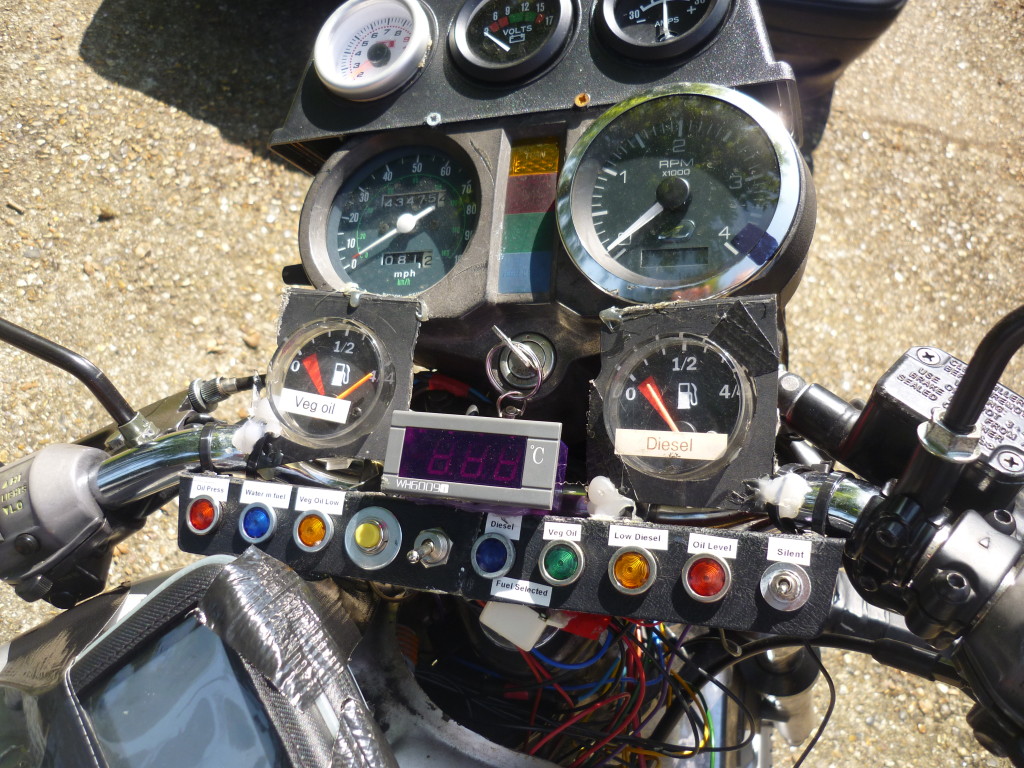 So, I ordered an ammeter, volt meter and temperate sensor all in one and set to work modified the clocks to accept it.
After a bit of cutting and squeezing, im left with: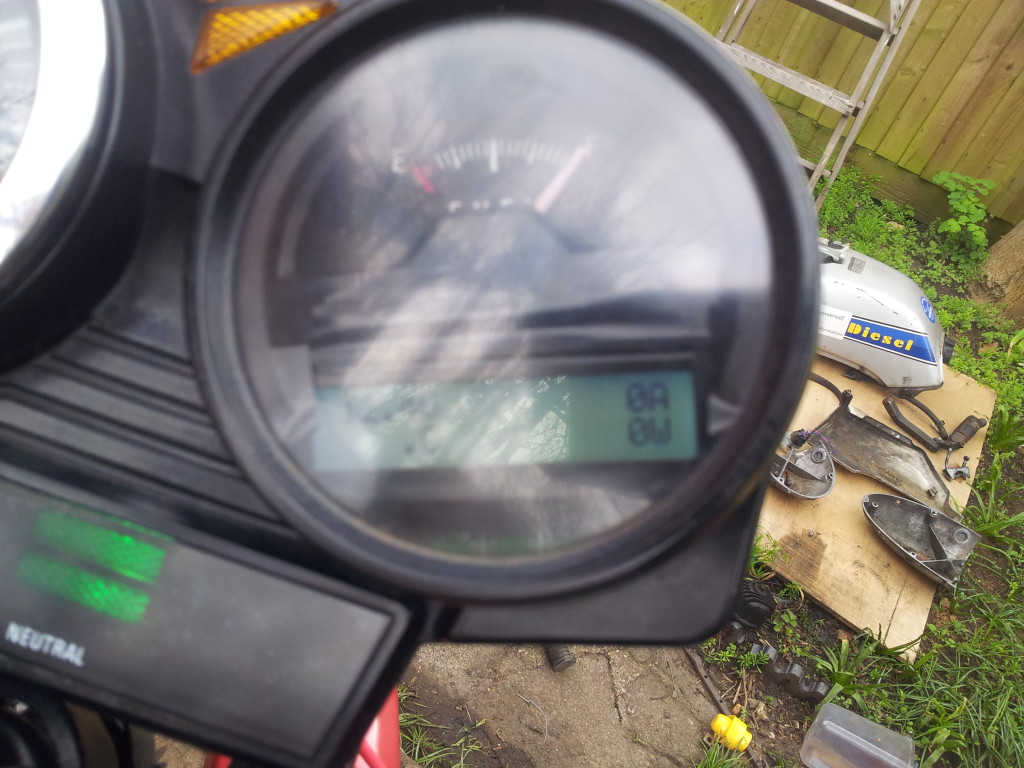 Granted, it doesnt look that good, as the screen frame is slightly too big for the whole it needs to go in (and keep the fuel gauge readable), but its a lot better.
I couldnt get the XJ600 regulator to charge the battery from the rewound coil, so I wired up the regulator I used on the old diesel bike, as this has a feedback loop to prevent overcharging etc.
The starter motor works works from the starter button, and the fuel solenoid runs of the run switch.
Some pictures of wiring testing and me figuring out where everything goes:
Additionally the fan forced cooling has been fitted to the engine, these will be wired to a digital thermostat and will come on and off depending on demand. I will be burying the sensor deep in the back of the engine out of the air flow, so as to get the hottest temperature.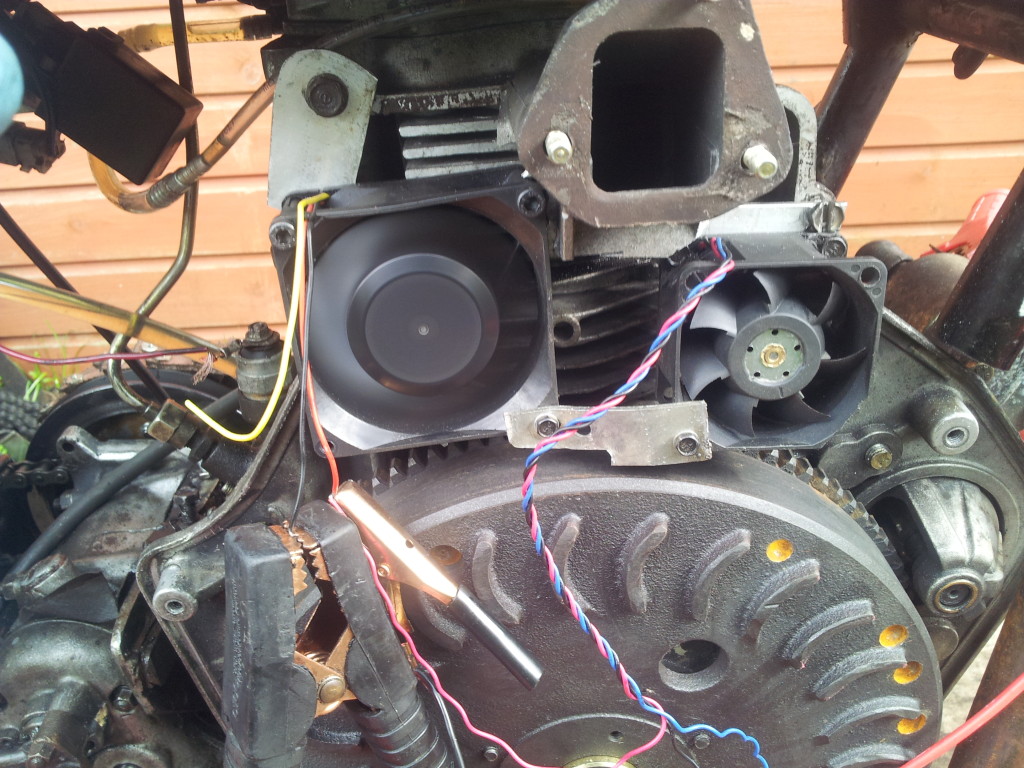 and an overview of the clocks now: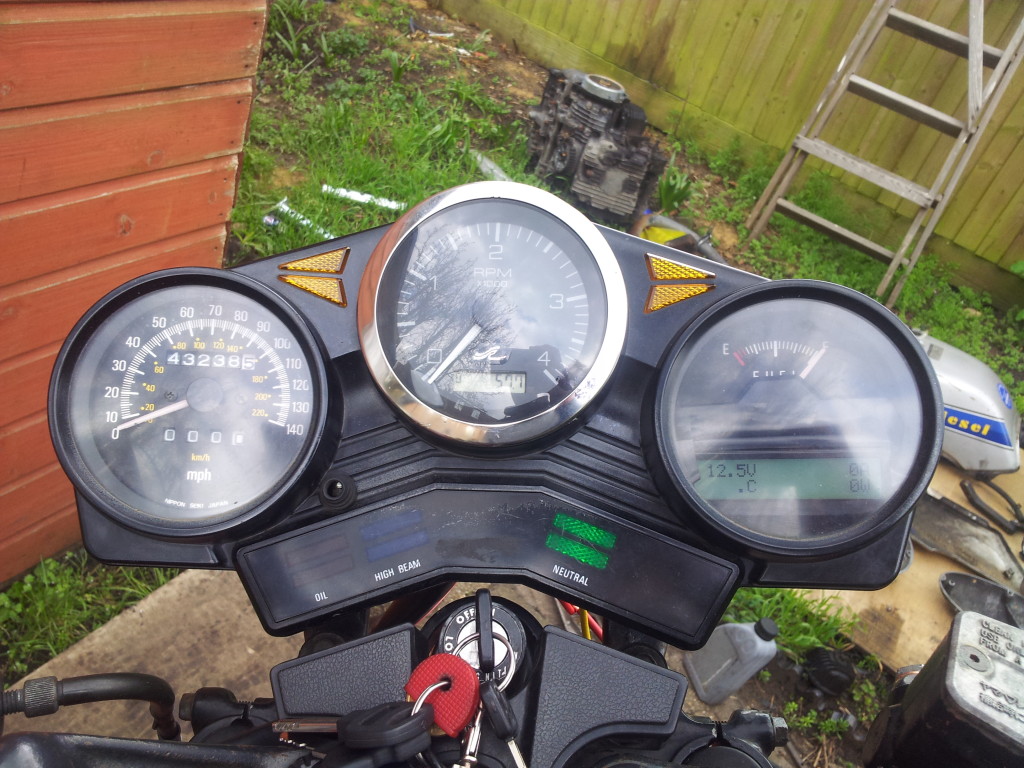 3,204 total views, 1 views today