I have recent part exchanged my FZS600 for a 2007 BMW F800 ST. The BMW is a lovely bike, but has had a fair few things go wrong with it already, so stay subscribed for lots of posts on how to fix various things on it!
This is a post on how to install projector headlights. I am a big fan of Xenon headlights, but hate blinding people with xenon bulbs with halogen optics. To get around this, the best way to install projector optics inside the halogen housing.
I have done this for my Honda Varadero, my FZS600 and now my F800 ST. The details will be pretty sparse, as I covered most of the required steps here and here.
First was to buy the projectors. I always source mine from from ebay china sellers, but some people like to pay extra for well regarded optics, in which case, I can reccomend the morimoto projectors.
Next is to split the housing, insert the projector insert and sort the wiring. This is all covered in the older posts.
I also swapped out the sidelight bulb with an led bulb. I wired my HID ballasts through the original sockets, to keep bulb warnings from showing. I also used a high/low projector with a solenoid inside, giving me 2 bulbs worth of brightness at high beam.
Some pics:
High beam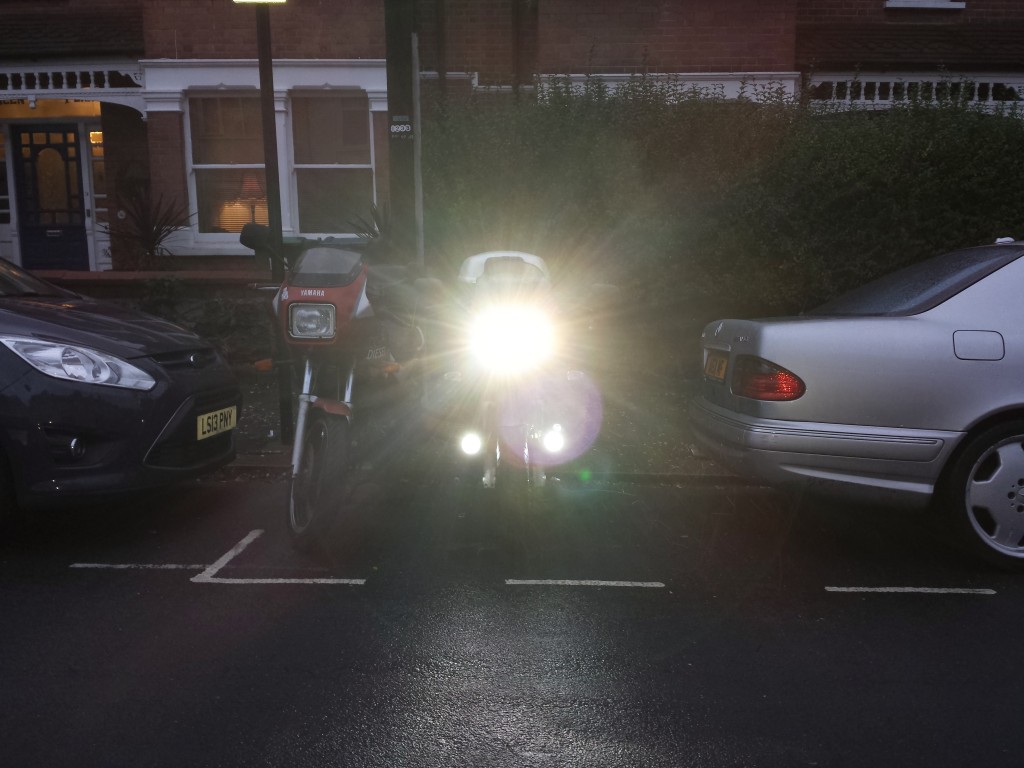 Low beam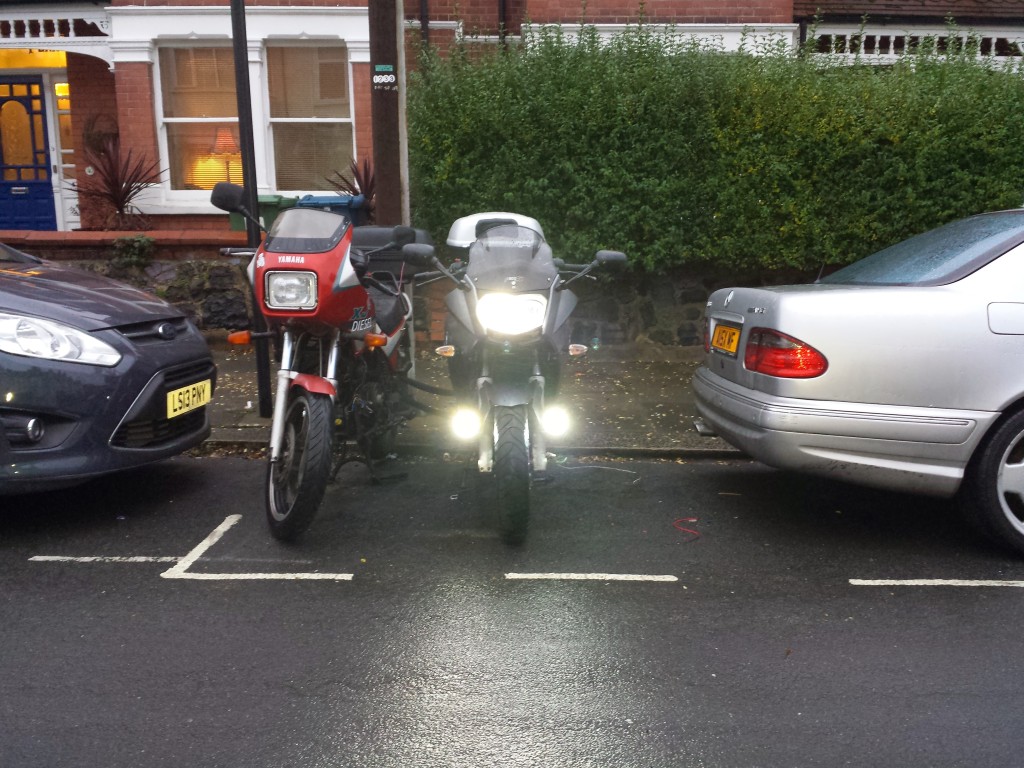 9,149 total views, 1 views today