A nice simple one here, wanted to fit some new air filters to my car, I chose some nice K&N Panel filters to replace the OEM MB ones in there (nice to see them in there and not some cheap pattern ones).
This guide will be accuate for most M111 55 Kompressor engines.
You will need:
T 25 Torx bit
2 x Air Filters (If you are fitting K&N they are part number 33-2181)
Step 1:
Open the bonnet and look at the lovely engine!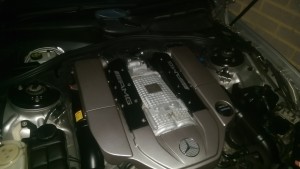 Step 2:
Remove the lower engine cover: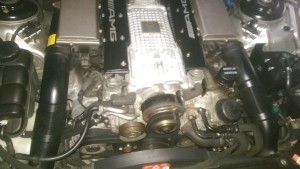 Step 3: 
Unscrew the Torx screws until you can see some thread, no need to remove them all the way:
Lift the air box up and remove the old air filter by pulling it out: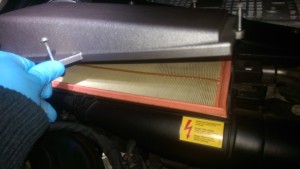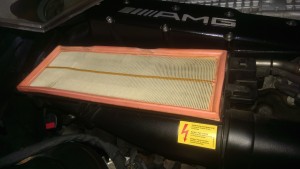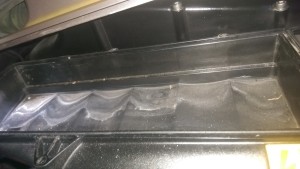 Make sure you hoover the grit and dirt left over in the air box so that it doesnt get sucked into the engine or the shiny new filter.
Step 5:
Insert the nice shiny new filters, ensuring they have seated correctly all the way round: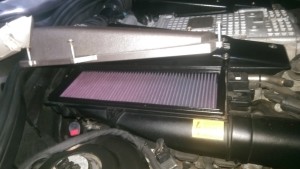 Step 6:
Nip up the screws bit by bit all around so that one part of the filter surround doesnt get crushed. Rinse repeat for the other side and you are done.
4,557 total views, 1 views today