Busy this Saturday getting some outstanding jobs done.
First was an ABC Flush and new filter (see my other post for a how to on this one) and a new wing mirror indicator.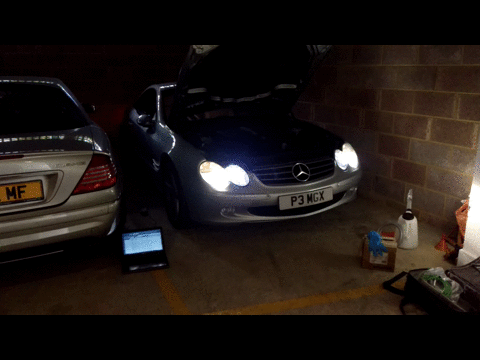 I also set to work installing the new speakers. I chose Pioneer TS-G1732i as they are shallow mount, and there were no 9inch speakers to fill the hole. I also used some 6.5inch to 8 inch MDF speaker adapters. They required slight modification.
The original product with a blown driver: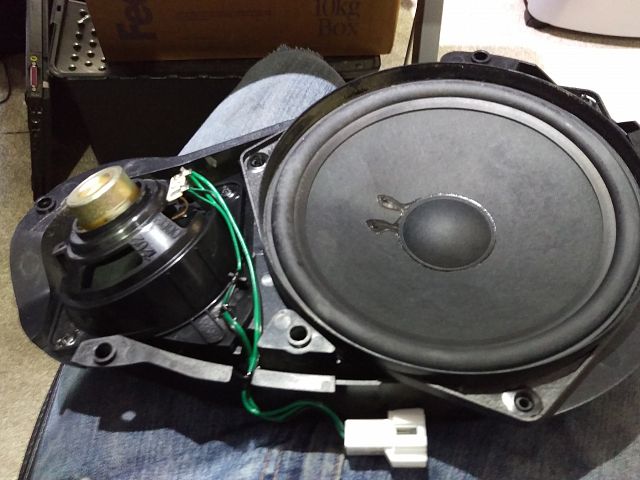 Rubbish blown driver removed: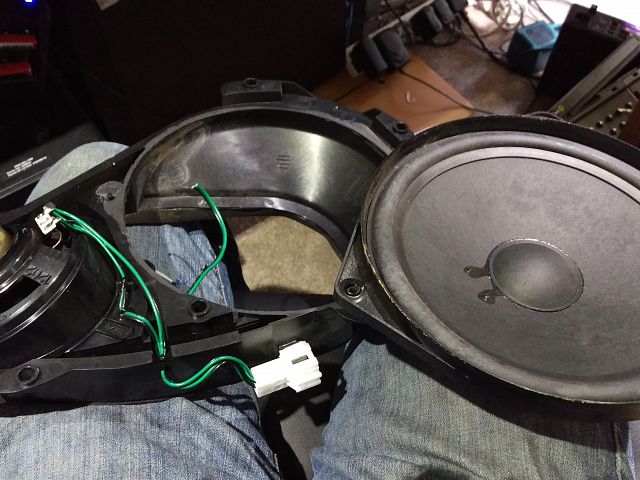 Replacement speaker screwed into adapter: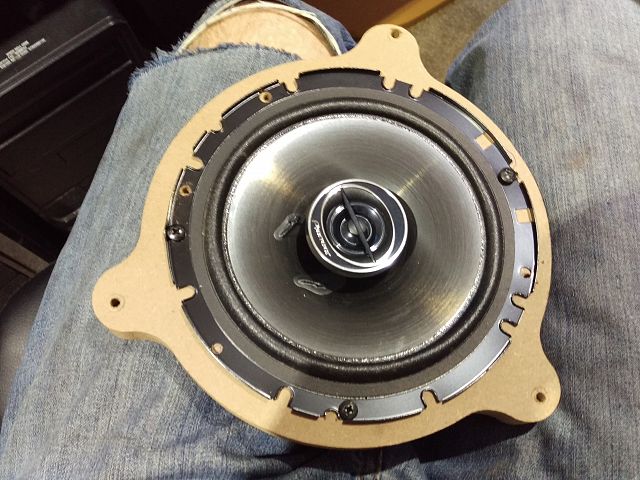 I had to install this offset as the hole left is 9 inches. I then drilled holes through the plastic housing, and sunk the screw holes into the MDF adapter.
Threaded clip on the other end and its in there firmly.
Surrounded the gaps with high density foam, and glued it all into place.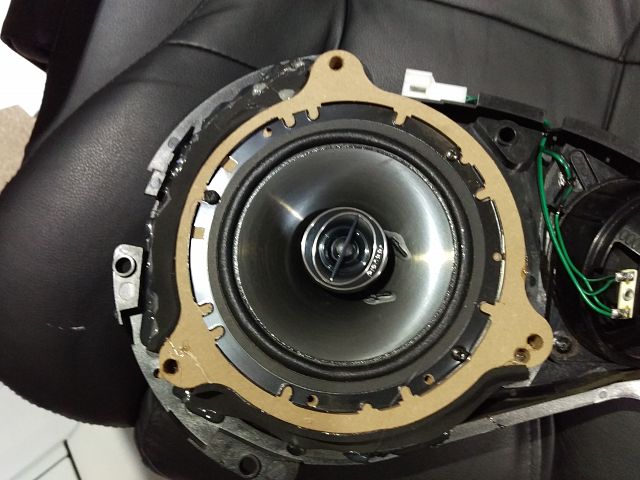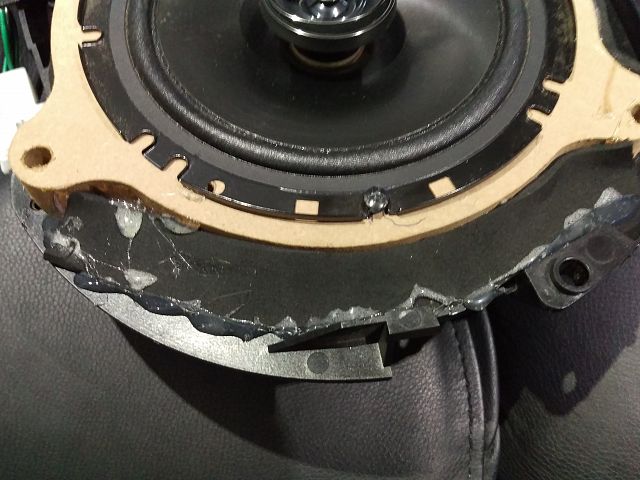 Onto the door cards.
The old ones were water stained, and faded, making them pretty manky to look at. Whilst I had them off (to access the speakers) I went at them with some leather dye in alpaca grey (code 508A).
After cleaning off the door card with some leather cleaner, and conditioning it I applied the dye sparingly to a sponge and padded it on. Then swapped to a clean part of the sponge to apply evenly.
Old manky door card: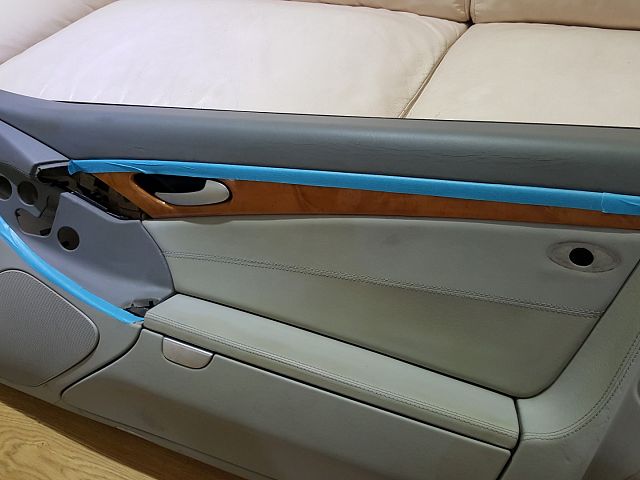 Halfway through: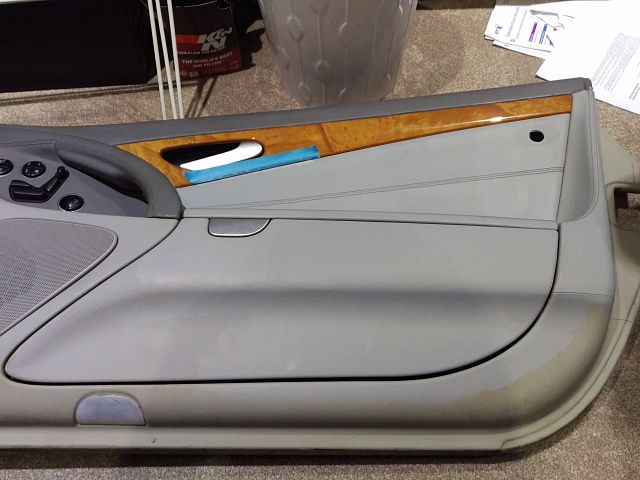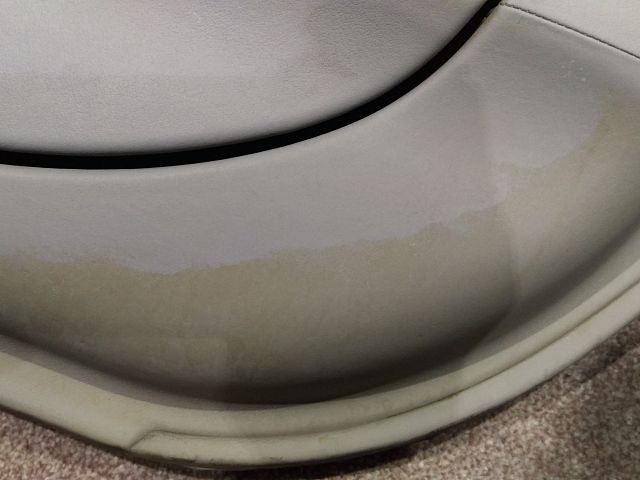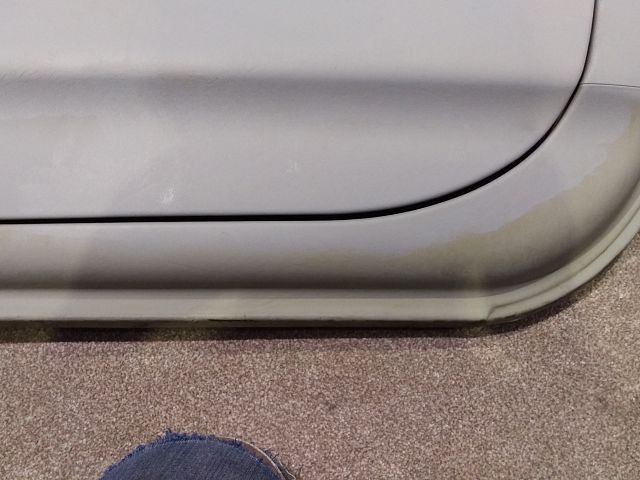 After lots of hard work!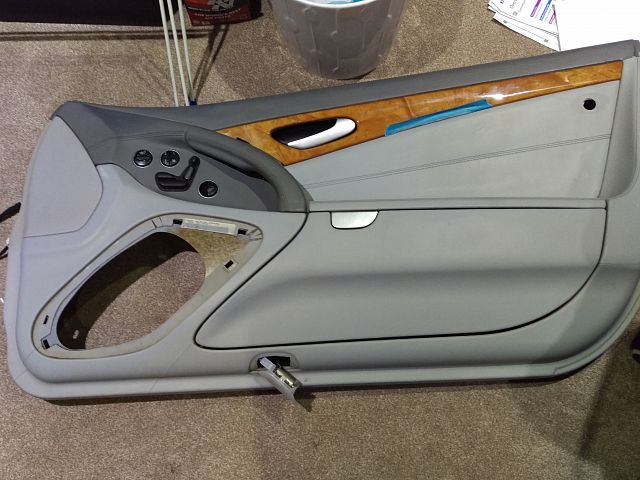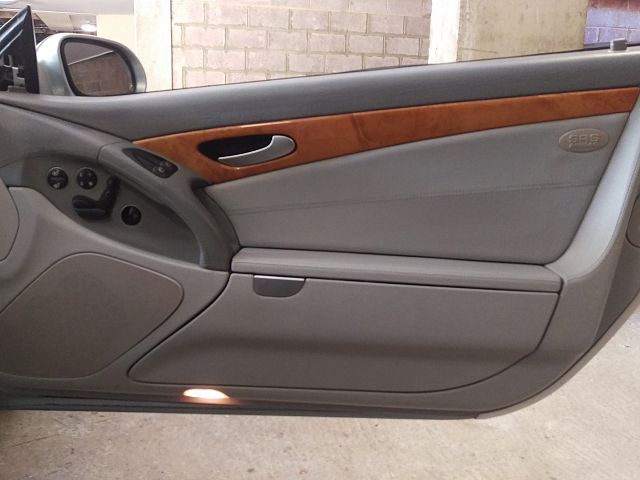 Pretty happy with how that turned out.
The passenger door is much worse and I am going to need to find a good supplier of the darker upper bit. Its Dark Alpaca Grey (code 518a). The closest supplier I can find is gliptones, so will give them a go!
4,860 total views, 1 views today