Today, I removed the tow bar on the 123.
I am never going to tow with it, and I think it looks a bit rubbish.
Here it is with the tow bar. Its bolted onto the frame of the car underneath the rear bumper and is also bolted into the boot floor.
After lots of wrestling with bolts I had the bumper off: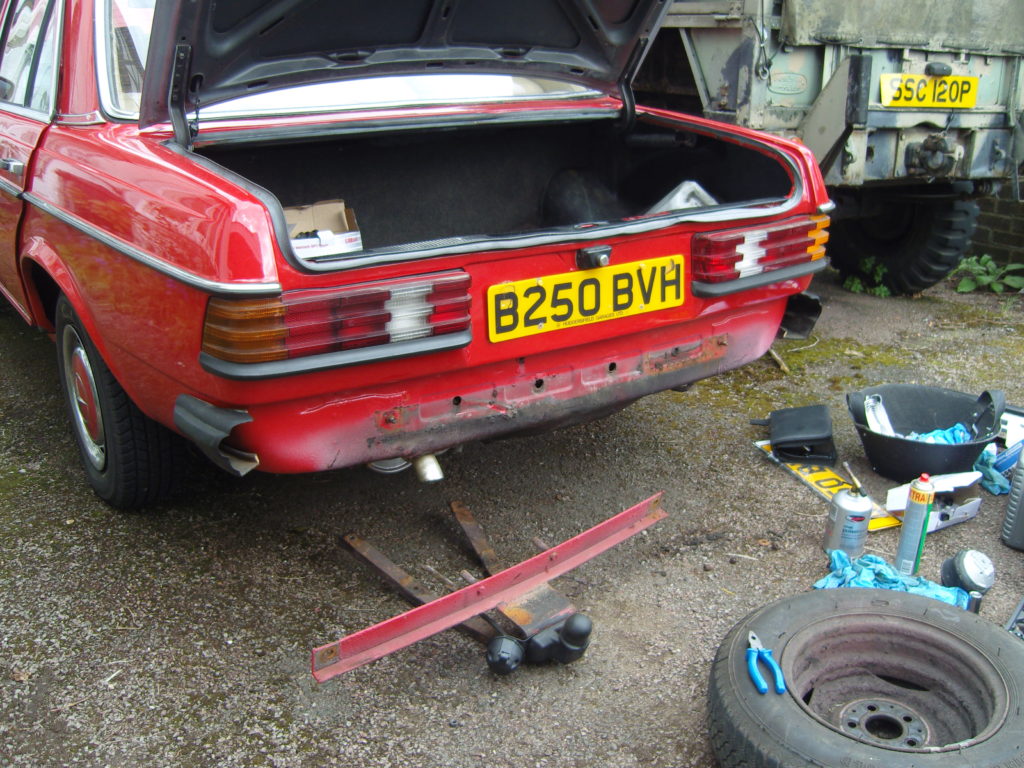 I was rather worried when I was removing the tow bar as there appeared to be lots of hidden rust (ad said "No rust anywhere!" ha)
4,436 total views, 3 views today